In 2008, I stumbled into an indie-rock show in a little club in Charlotte, North Carolina, and liked the band that was playing. But as I sat casually listening while chatting with friends, I noticed a few buzzwords in the lyrics — glory, holy, righteous, salvation. "I think this might be a Christian group," I said to my friend Pat. By the end of the set, the band's faithful had crowded the pit and were waving their outstretched arms in the air. This was definitely a Christian band. But it was not the mind-numbingly dull Christian rock of the slick '80s Contemporary Christian Music scene. These were good songs. Being decidedly non-Christian, I was kind of bothered by my reaction. But why? If this band was singing about stuff that moved them, why was I uncomfortable with it? I wanted to find out more about this new crop of Christian bands, so wrote the following story (here in its pre-edited form) for The Charlotte Observer. I'm still not totally comfortable with born-again buzzwords in music, but that's my problem, not theirs.
Charlotte-area indie rockers find more adventurous paths to God
By Mark Kemp, The Charlotte Observer, September 20, 2008
A handful of music fans have gathered around the stage at the Evening Muse on a typical weekend night in NoDa, waiting for the Charlotte band Public Radio to launch into its set. Front man Mark Mathis, decked out in vintage new wave – skinny tie, scruffy hair – begins strumming and singing a song that sounds as though '80s power-pop group The Cars have collided with '90s indie-rock band Pavement. Mathis' carefree vocals sing over a taut, syncopated rhythm and a cool, retro keyboard line.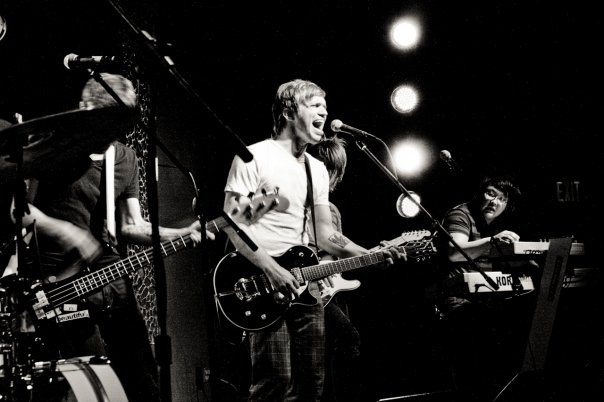 But by the end of the band's energetic performance, Mathis and company have morphed into something much larger and more apostolic, almost U2-like. That handful of fans has swelled into a formidable crowd, swaying along to the intense squall of guitars, hands waving in the air, eyes tightly shut as if everyone is praising God.
Everyone is.
Public Radio is one of several indie-rock bands in the Charlotte area making credible, creative music that travels effortlessly from sanctuaries to punk clubs. This is not the bland, synthesizer-driven Contemporary Christian Music that saved souls in the '80s and '90s — the saccharine singer-songwriter fare of Amy Grant or the cartoon-metal of Stryper. By 2005, Contemporary Christian Music, or CCM, had become a $4 billion industry, churning out crossover mainstream rock acts like Jars of Clay, Creed and P.O.D.
Public Radio — along with other Charlotte-area acts such as singer-songwriter John Mark McMillan and the group Flagship Brigade — are the antithesis of all that. They're more like the secular underground rock bands of the '90s that changed the pop-music landscape with the rise of Nirvana. This new group of Christian indie-rockers is as comfortable performing on bills with secular acts to audiences of secular fans as they are at church preaching to the converted.
To McMillan, who's a worship leader at religious events, the whole idea of moralizing to nonbelievers — or tossing miniature Bibles to their audiences, as Stryper did — is a bit of a turnoff. "I don't think my music has to convince anyone of anything," says McMillan, 29. He's sitting at a table on the patio of Zada Jane's in Plaza Midwood, wearing a light blue Izod sweater over a white button-down shirt, and a fedora that he just picked up at the nearby hip boutique Boris & Natasha's. McMillan attended Olympic High School in Charlotte before moving on to the Morning Star School of Ministry at the former site of PTL's Heritage USA in Fort Mill, South Carolina.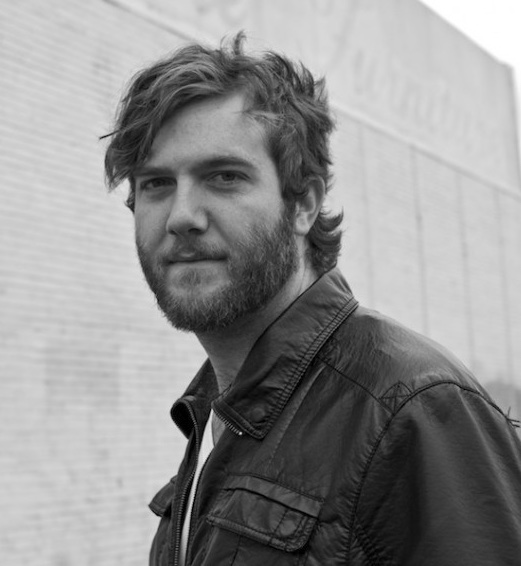 It's not that McMillan's body of work is devoid of so-called praise music. "I like to play in church and I like to play in clubs, and I write songs for both," he says. "When you perform in church, you're not there to be listened to, you're there to be part of a community, to play music that everybody can take part in."
One of the praise songs on his album The Song Inside the Sounds of Breaking Down is "How He Loves Us," whose repeated title makes it perfect for church gatherings. A more introspective song that McMillan wrote for non-religious events is "Ashes and Flames," whose meaning is just as spiritual, but whose mood is more in the vein of a secular band like Wilco.
"If some of my songs express uncomfortable feelings, that's OK," he says. "I think that's much more powerful than telling people what they can and can't do."
When discussing his music, McMillan expresses feelings that wouldn't be out of place in a conversation with such angst-ridden secular artists as Ryan Adams or the late Kurt Cobain. Right now, he's talking about the same kinds of pain that those artists have dealt with in their songs — pain that can't be fixed with a simple Praise Jesus.
"I felt the church needed a language for people to express these kinds of frustrations, but it didn't have one." — John Mark McMillan
"I had issues when I was a kid," says McMillan, whose wife, Sarah, is also a singer-songwriter, and whose father is a charismatic pastor. "I had frustrations, doubts about myself. I was overweight, wasn't into sports, girls didn't like me." Here's where McMillan's path diverges from those of Adams or Cobain: "I felt the church needed a language for people to express these kinds of frustrations, but it didn't have one," he says. "So I started giving it a voice in my music and people have responded to it."
Call it indie Christianity
Public Radio, McMillan and Flagship Brigade aren't the kinds of artists whose songs invoke "Jesus" every five seconds. And they're not the only artists in the area doing this kind of music. Other musicians who consider themselves believers, but whose music is even less obviously Christian-based, include singer-songwriter Erika Blatnik and New Familiars guitarist Josh Daniel.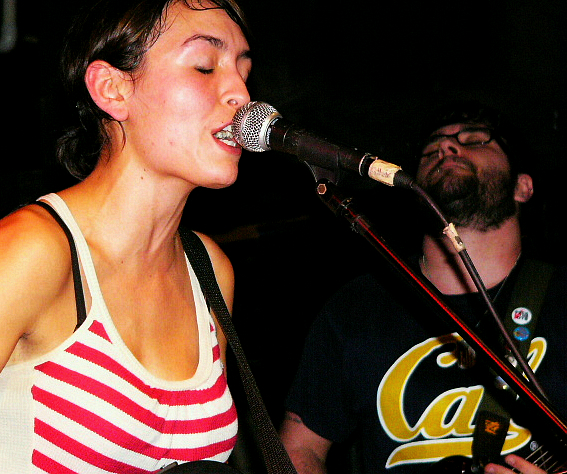 But make no mistake about it: These musicians are unapologetic about their faith being an integral part of their art. "I feel like whatever is inside of you is going to come out in your words, your actions, and your lyrics," Blatnik says. "If you have bitterness and hatred in your heart, that will come out. If you are broken-hearted, that will come out. And if you have God in your heart, he will come out too."
These artists are part of a growing scene of hip, young, music-making Christians popping up all over the country — a group that includes the critically acclaimed indie-rocker Sufjan Stevens, from Michigan; Colorado-born electronics wiz-kid Son Lox and Pacific Northwest singer-songwriter Liz Janes.
"If you have bitterness and hatred in your heart, that will come out. If you are broken-hearted, that will come out. And if you have God in your heart, he will come out too." — Erika Blatnik
They have forebears. In the '90s, singer-songwriters Victoria Williams and Sam Phillips, the Georgia-based Vigilantes of Love and the more experimental Danielson Famile all were making boundary-pushing music from a Christian point of view. Today, the indie record company Asthmatic Kitty, which doesn't consider itself a "Christian" label, per se, is home to many musicians who identify as Christians.
And then there's the respected music and film magazine Paste. It was founded by self-identified Christians whose faith may play a part in some editorial decisions but hardly dictates the artistic worth of the artists the publication covers, such as the White Stripes, Beck, Gnarls Barkley and actress and singer Scarlett Johansson.
"Bored-Again Christian"
Those artists, as well as thematically relevant songs from other secular acts like Cat Power and My Morning Jacket, are on the playlists of "The Bored-Again Christian," an iTunes podcast that offers an alternative to the slick sounds of CCM.
The show's motto: "All of the church, none of the pew."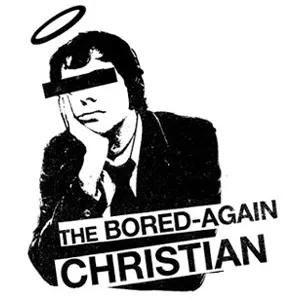 "I started out with the concept of rediscovering Christian music or thinking about Christian music in a new way," says Pete Moore, 30, who launched the podcast in 2005. "I didn't want to look for a confirmation of faith from the artists I play. That gets tiresome, and I'm not sure it's the point of music as art anyway. I just look for authentic and honest music. If you're looking for music or art that's always happy or easy to digest, you're losing a big part of the Gospel."
That mindset extends beyond the music itself. To serve a younger generation of believers searching for more adventurous — and perhaps more honest — paths to salvation, unconventional Sunday morning services have popped up in some unlikely venues across Charlotte. Elevation Church meets at the Neighborhood Theatre, Mosaic Church at the Visulite Theatre, and Revolution Church at the storied Milestone punk club.
Revolution's debut service was presided over by none other than Charlotte-born Jay Bakker, the tattooed and pierced son of fallen PTL televangelists Jim and Tammy. At one point during that first service, in November 2006, the younger Bakker quipped to the congregation, "I don't hear any Bibles opening," then added, sarcastically, "You bunch of heathens. I hear beers opening but no Bibles opening."
"Our goal is to touch people"
On a cloudy weekday afternoon, Michael Drake Margolnick of Flagship Brigade is planning his band's upcoming performance at the Visulite. The group, whose spare music and haunting melodies sometimes conjure the pioneering post-punk sounds of '70s and '80s acts like Joy Division, the Cure and U2, will be playing on a bill with a secular rock band.
"We don't consider ourselves to be a Christian band — we're a band of Christians," says Margolnick, 21, who sports tattoos of the queen of hearts and king of spades. He points to one: "This is King David," he explains, then laughs. "The queen of hearts has no significance at all."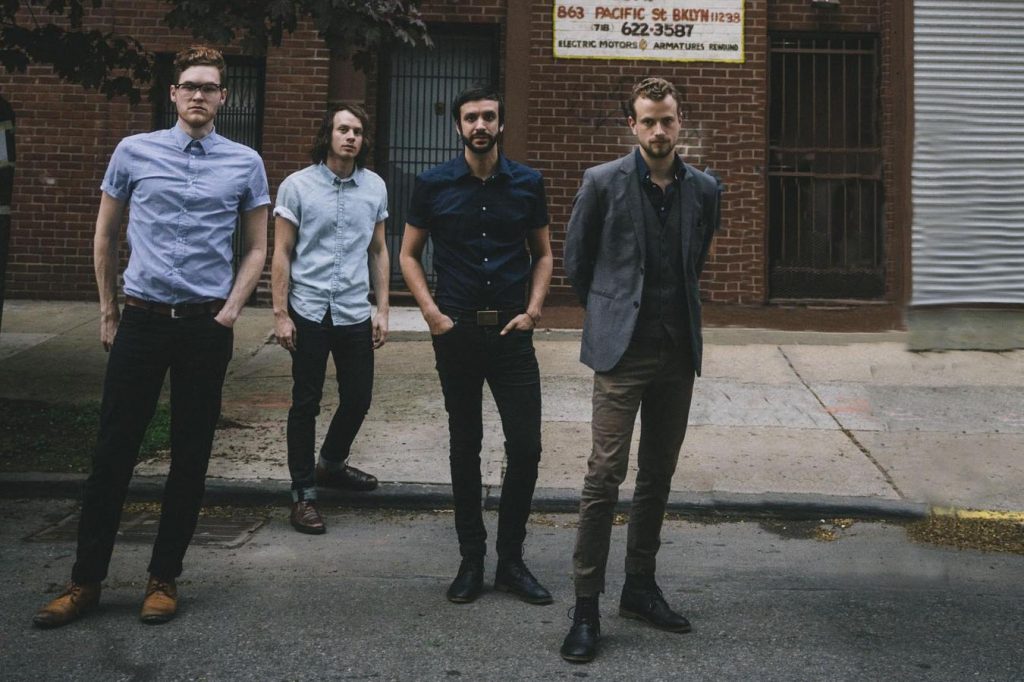 Margolnick grew up in Charlotte and attended the United Faith Christian Academy. He also went to Morning Star but decided that the ministry wasn't for him. "You either love it or you don't," he says. That doesn't mean that he left his faith behind. Margolnick, who also performs with McMillan sometimes, writes faith-based songs like "Sons and Daughters" ("This is the place of the Holy One") as well as simple love songs such as "Staring at the Sun" ("Girl, you make me feel like I've never felt before…").
"I'd like for Flagship Brigade to make it as a mainstream rock band," Margolnick says, "but I also want to maintain our style. I don't want to sell out." (Since this story was published, Flagship Brigade shortened their name to Flagship and went on to release several albums for the Mill Valley, California, indie label Bright Antenna Records.)
And what about the evangelizing? "Our goal is to touch people through the gifts God has given us," Margolnick says. "But we're not going out there and saying, 'You need to believe like we do.' Our music is not geared toward Christians. We're not out to hit the Christian market at all."
"We're not going out there and saying, 'You need to believe like we do.'" — Michael Drake Margolnick
Bored-Again Christian Moore puts it this way: "We're being somewhat subjective in what we consider Christian music, but the glory of the podcast is that it's more of an art form than an evangelical tool. Worship happens in different ways. Faith comes out in ways that aren't always sound bites."
Blatnik, whose amped-up folk songs don't speak directly to her religious beliefs, says, "I write about life, and sometimes God can be seen or heard in my lyrics, and sometimes it's just a lot of bullshit. But it's whatever I'm going through at the time or have been through at an earlier time."
Public Radio's Mathis keeps it simple. "I never really label myself as a Christian, I just believe in salvation," he says. "I don't want to be responsible for what Christians do. I'm just doing the best I can with the Bible that I have."