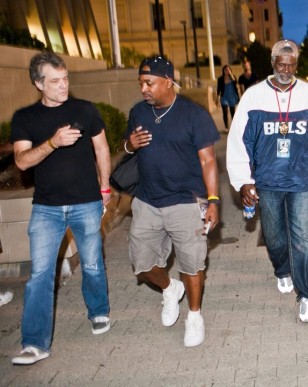 The videos on this page include a three-part interview that famed journalist and First Amendment champion John Seigenthaler did with me following the publication of my book, Dixie Lullaby: A Story of Music, Race and New Beginnings in a New South. Also here, interview and performance sessions I did as editor of Acoustic Guitar magazine with musicians including Ani DiFranco, Ed Sheeran, Valerie June, Seth Avett of the Avett Brothers, Richard Thompson, Jorma Kaukonen, and others. Coming soon: clips from my years at MTV Networks.
The Seigenthaler interviews are from an episode of Nashville public TV series A Word on Words, hosted by the late journalist, civil rights activist, and assistant to Attorney General Robert F. Kennedy. In his capacity with the Attorney General's office, Seigenthaler was sent to Montgomery, Alabama, during the Freedom Rides of 1961, where a racist wielding a lead pipe knocked him unconscious while he was trying to protect two demonstrators.
In the following segments, Seigenthaler and I discuss my book's perspective on the South's post-civil rights legacy: desegregation, white guilt, and how music helped heal wounds during that turbulent transitional time in American history.
Part 1 of A Word on Words with John Seigenthaler and Mark Kemp. © Nashville Public Television http://wnpt.org/productions/wow/
Part 2 of Kemp's discussion with John Seigenthaler.
Part 3 of Kemp's discussion with John Seigenthaler.
Acoustic Guitar Sessions Presents…
Ani DiFranco
Ed Sheeran
Valerie June
Seth Avett
Richard Thompson
[strong]David Crosby[/strong]

Jose James
Jorma Kaukonen