In 2009, the indie record label Drag City unearthed an early demo tape by a trio of Black rockers called Death. It turned out that the band's punk sound predated punk itself. Death sounded similar to fellow Detroit rockers the Stooges and the MC5. I got the opportunity to be among the first critics to assess this jaw-dropping EP, Death… for the Whole World to See, for Rolling Stone. For whatever reasons, my short review is no longer available at the RS website, so I'm reposting it here in its earlier, pre-edited version. It's still short — I was assigned to write only 100 words — but it gets across the importance of this band, for which a documentary was later made.
Lost Detroit rockers are the missing link between the MC5 and Buzzcocks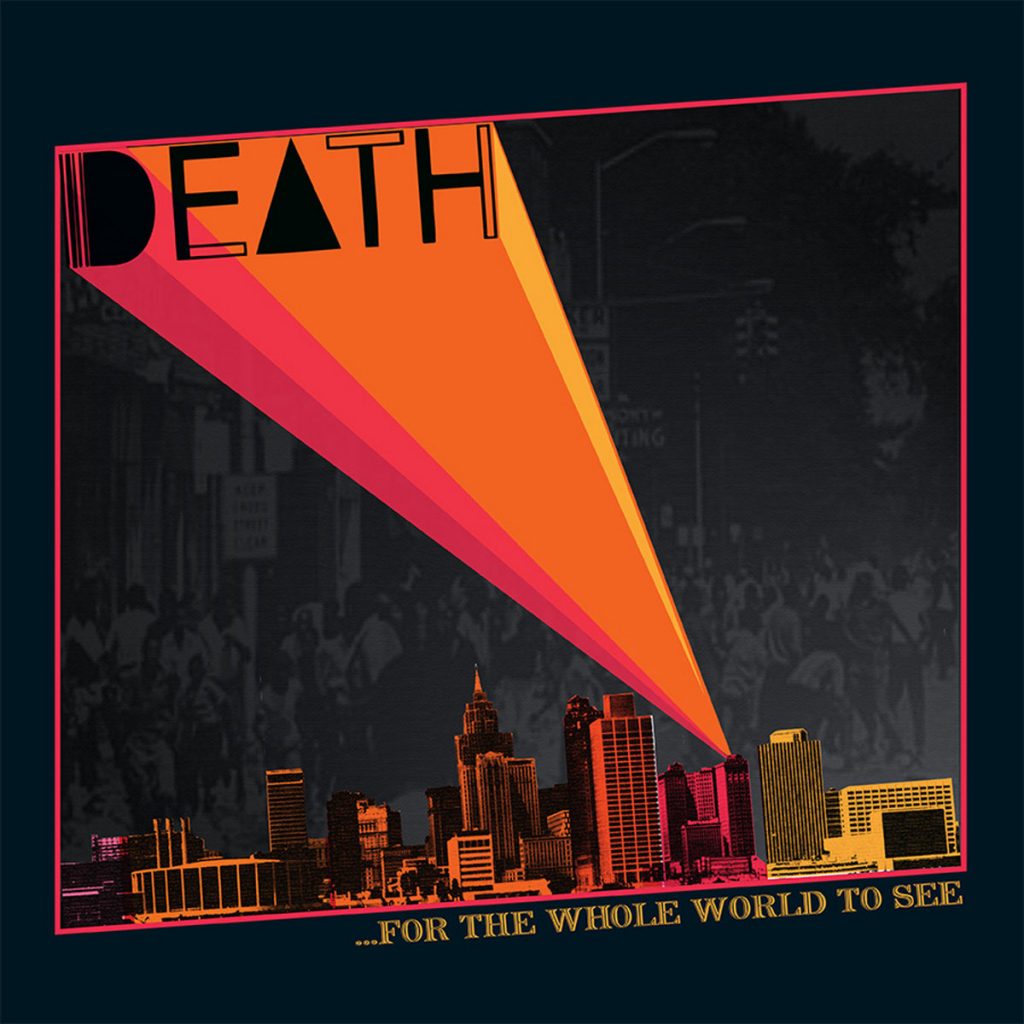 Death: …For the Whole World to See (Drag City)
Death was just another African-American R&B act from Detroit before the Stooges and the MC5 changed their lives. After recording these seven tracks of aggressive hard rock in the early '70s, brothers David, Bobby, and Dannis Hackney passed on a deal with Clive Davis at Columbia Records because they refused to change the band name.
Lost in the dustbins until now was "Freakin Out," a blistering nugget of proto-punk that sounds like the Buzzcocks three years before that band released its first recordings. "Rock-N-Roll Victim" is the kind of chunky cock rock that Kiss would refine for arenas. But not everything on this seven-track EP is so visionary. "Let the World Turn" is a muddled train wreck of psychedelic balladry, hard rock, and prog noodling.
Death… For the Whole World to See shatters racial stereotypes about hard rock and provides a crucial missing link between the early-'70s psychedelia of Funkadelic and the early-'80s hardcore punk of Bad Brains — music that would help chart the course for much of today's so-called alternative rock. — Mark Kemp, Rolling Stone, 2009
Key tracks: "Freakin Out," "You're a Prisoner"