I'd been hearing the buzz in Charlotte about a young R&B singer whose sound was reminiscent of one of my favorite singers, Erykah Badu. Naturally, I wanted to check her out. It was during the final days of my third stint as editor in chief of Creative Loafing, the once-powerful alternative weekly that had been gutted by a publisher who had no interest in maintaining the paper's credibility. My days were numbered, and so were the days of my staff. Before bowing out, I wanted to put the spotlight on as many young artists in Charlotte as possible. During my last month at the paper, I ran cover stories on two of those artists: R&B singer Greg Cox and Cyanca, both of whom have since gone on to create what Cox would call "bigger dreams." As for Cyanca, she continues to put out spectacular music. Follow her on Instagram.
Charlotte's Hottest New R&B Singer Makes Her Big Debut at Made From Scratch Festival
By Mark Kemp, Creative Loafing, July 11, 2018
THE CHOICE was between music and track. As a teen, Cyanca would rise at 4 a.m. so she could be on the field and ready to run by 5. Then she'd go to her classes. Then she'd be in band rehearsals. Then she'd be singing in the school choir. Then she'd be doing homework. Then she'd go to bed, get up, and do it all over again, day after day after day.
On the weekends, Cyanca played drums and keyboards at her family's Baptist church, and also sang in the choir. It was all too much for the young girl born Donshakaria Sanders in the tiny town of Smithfield, a little more than half an hour southeast of Raleigh.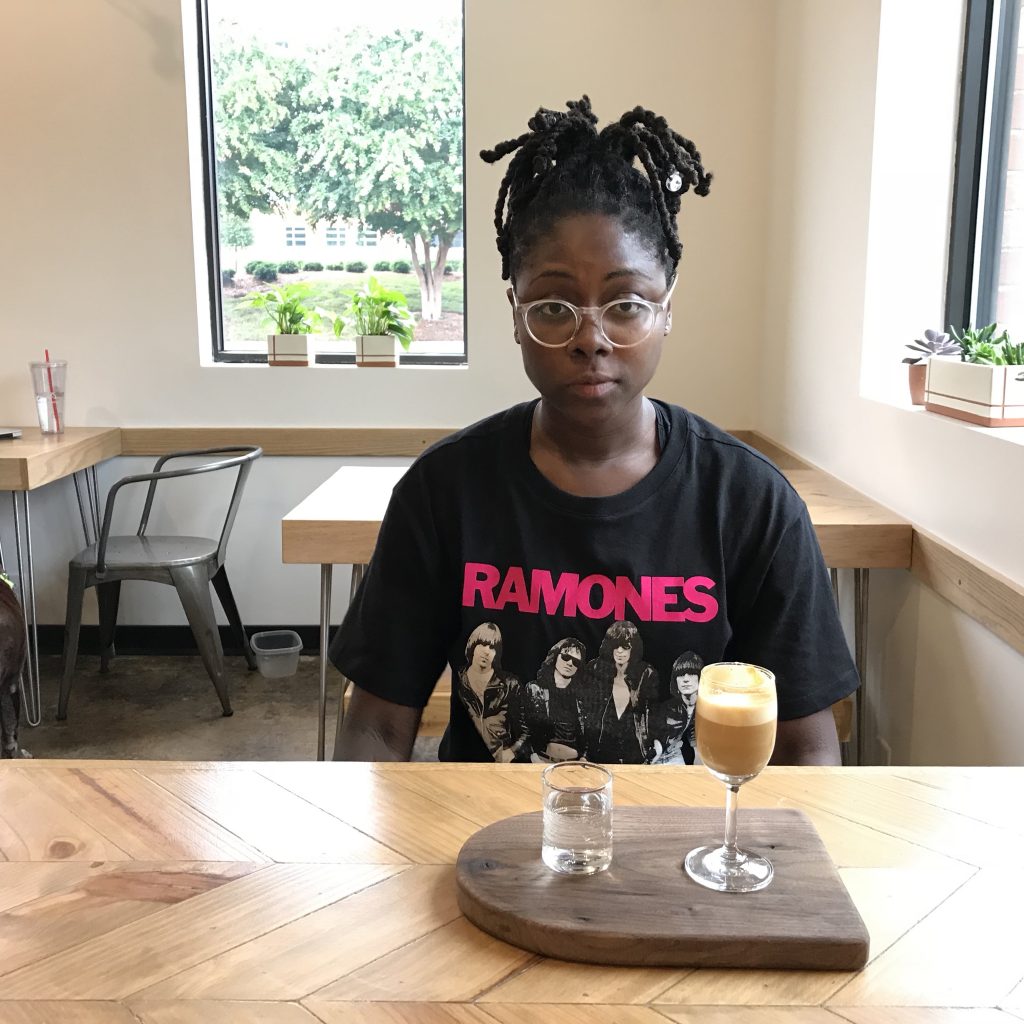 When it was time for Cyanca to begin thinking about college, she got lots of scholarship offers for her extraordinary abilities on the track. But she decided to study music instead. "My family was like, 'What?' But I was burned out," Cyanca says. She's sipping a latte at Basal Coffee, a little café on a side street in the Freemore West neighborhood of Charlotte, wearing a black Ramones T-shirt and translucent glasses. "We had practices before classes, and then sometimes we wouldn't get back from games until 1 in the morning," she continues. "And I was working at the Nike store on the weekends. I just never had a break. I was tired."
Cyanca hasn't slowed down much since. More recently, the 29-year-old R&B singer has been getting a lot of buzz for her hot new video "New Phone, Who Dis?," a track from The Isle of Queens, her 6-song EP of last year. The video, directed by Charlotte artist Alexander Hall (Lute's "Morning Shift"), features Cyanca sitting in the branches of a money tree tossing faded green $100 bills into the air and watching them flutter to the ground like leaves. Lute appears in a later scene, playing a shyster artist who runs off with money given to him by the main character of the video, who believes free money is the key to living large.
The song is a statement on trust — the kind of trust that can't be gained with money or mere words. "Paper," Cyanca sings over a sleepy neo-soul melody driven by a downtempo rhythm track and jazzy bass and keys. "I'm getting past paper. / If you can't coincide with my mind, we can't lay up."
It's a simple, direct narrative for a simple, direct song that will stick in your head like sweet Tupelo honey. "I had seen Lute's video for 'Morning Shift,' and I loved it," Cyanca remembers. "It was very precise and I liked the detail in it. So I looked up who did it and reached out to him."
When she contacted Hall, Cyanca says, "I told him, 'I want to do a video for this song and I want it to tell a story, because I feel like I'm a storyteller.' So we planned it out for weeks, looked for people to be the characters in it, and it just came together perfectly."
____________________________________________________________________________
Watch the video:
____________________________________________________________________________
THINGS ARE COMING TOGETHER pretty perfectly for Cyanca, too, who on July 14 will introduce herself and her music to her biggest audience yet when she hits the stage at the Made From Scratch Music and Arts Festival, which begins at 4 p.m. at the Route 29 Pavilion in Concord. Cyanca will be on a bill headlined by Curren$y and featuring several local and regional acts, including one of Cyanca's friends, rapper Elevator Jay.
"I met Cyanca through my engineer, Kevin 'Black Pearl' McCloskey," Elevator Jay says. "We were in the studio and he played me The Isle of Queens. Immediately, I became a fan, and I told him to put us in contact with each other. These days, running into someone like that is pretty rare for me."
Jay was struck by Cyanca's effortless vocal style. "It just flows naturally and smooth," he says. "I believe Cyanca will go down in history as one of the artists that helped put the Carolinas where we needed to be on the map."
Made From Scratch organizer Demarco Matthews had a similar reaction when he heard Cyanca's EP. He was taken by its homegrown sound. "To me, if the Carolinas' sound has an identity, it's that it's almost like hip-hop, but it's also soul at the same time," Matthews says. "And I think that's what struck me about Cyanca's music. Her sound represents the identity of the music of the Carolinas. What intrigued me is how it felt when I first heard it."
Like other regional R&B singers, both male and female — such as Charlotte's Autumn Rainwater or Ali Steele — Cyanca's feel is neo-soul rooted in hip-hop, much like the sound of Erykah Badu or Lauryn Hill. In fact, Cyanca was so inspired by Badu that the first track she wrote for The Isle of Queens is called "Badu."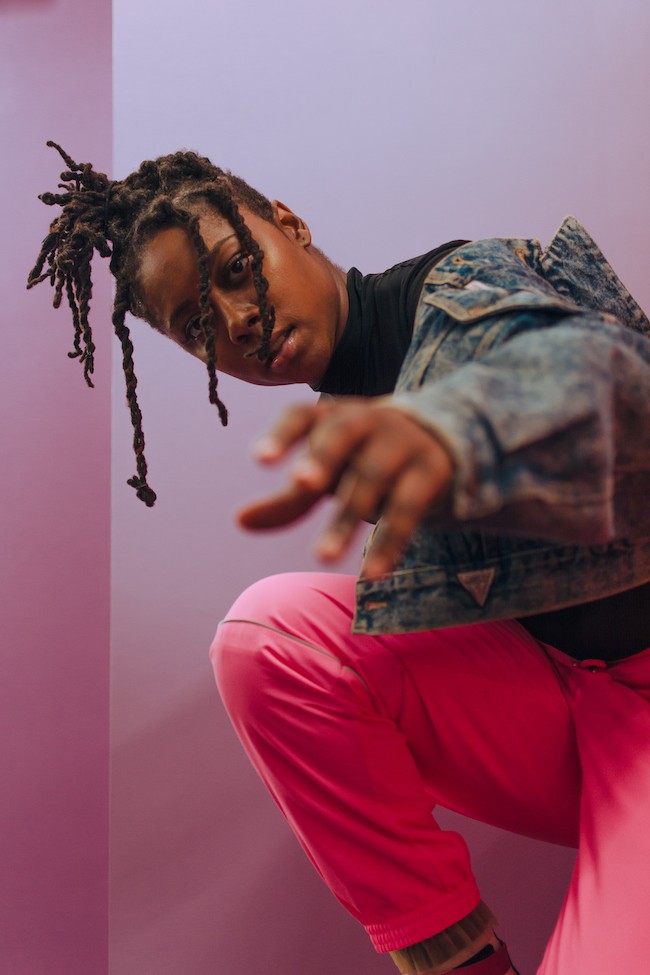 She explains the song's genesis: "It's crazy. When I wrote that song, me and my friends were just joking around, and they asked me, 'If you could write or produce for anybody, who would it be?' I said Erykah Badu. And they were like, 'Make something up right now.'
"I was literally just playing around, but they were like, 'You should go record that,'" Cyanca continues, laughing. "I was like, 'Nah, it's kind of corny.' And they were like, 'No, it's not, it's really cool.' So I went into the studio and recorded it. And then I felt like, 'I guess it's time for me to put out an EP now.'"
The Isle of Queens begins with "Rosa," a powerful poem spoken over whimsical jazz — keyboards, a Miles Davis-esque trumpet part and tropical-like percussion. In one section, Cyanca intones, "Your name is Angela, sprinkled in Nina, rolled in Harriot, fried in Assata, / Smothered in hot sauce from every tear dropped from your black XY Eye. / You ride a chariot because Rosa Parks took a seat where she wanted. / Baby, you are to be flaunted. And please don't apologize for mistakes that were never made."
Cyanca's friend Megan Wolford is the author of those words. In addition to managing Cyanca's career, Wolford is a slam poet in her own right who's been penning verse since she was 13 and performing since college. "Cyanca told me that she wanted something that really reflected a modern queen, and she had a line centered around Rosa Parks she wanted me to incorporate," Wolford remembers. "I took my knowledge of powerful historical women [who] I think align with Rosa and mixed it with the daily experiences of women."
Cyanca loved it. "I always wanted to start my album with poetry, and so I'd told Megan I just needed her to write something around the whole thing with Rosa Parks," the singer says. "And when she wrote it and sent it to me, I was like, 'This is exactly what I wanted.'"
The poem sets the tone for a moody ride — six songs that hold together like warm cornbread but range in style and subject matter from the anti-materialism of "New Phone" to the percussive minimalism of "Recipe" to the Miles-meets-Erykah vibe of "Badu" to the more upbeat "Future Mystery," and, finally, to a modern take on an old-school, late-'50s club-jazz vibe in the closer "Eat."
The overall theme, it seems, is food for the mind, soul, and body — all of which adds up to the kind of rich, organic sustenance that Cyanca well remembers from a childhood growing up in the country with her grandparents.
TWO YEARS after Cyanca's birth in 1991, her mother, Katina Sanders, died in a car accident. Her father, Eric Johnson, who was in the Army, was often away from home. So Cyanca lived with her grandparents, Luther and Earline Sanders, who brought her up in a traditional Baptist home. Earline would spend hours in the kitchen; Luther was a prominent Smithfield architect.
"They were very old-school, traditional," Cyanca says. "My grandmother took care of the household and my grandfather built houses, schools, churches, Walmarts — anything you could think of, he designed and built it." When he passed away, Cyanca's grandmother once pointed to Princeton High School, where Cyanca had attended school as a teen. "She would tell me all the places he built and I'd be like, 'Wait — he built my high school?'"
Cyanca spent much of her early childhood in church or at school. "Monday through Friday, and Sunday were strictly church," she remembers, with a laugh. "But we were in the country, so there was a lot of free land and we would also ride four-wheelers and run through the land playing hide-and-go-seek, shooting BB guns, shooting cans — that whole nostalgic, country feel."
She attended a predominantly white school, so in addition to the gospel music she heard at home and in church, Cyanca also gravitated to country: "Rascal Flatts, Shania Twain — I loved her! — and all that good stuff." But when she visited her dad on weekends, she was exposed to different sounds. "I would stay with my dad sometimes, and he had all these CDs — N.W.A, Big Daddy Kane, A Tribe Called Quest, Busta Rhymes, Sade, Lauryn Hill," Cyanca remembers. "He had a CD rack and it was just hundreds of CDs. He even had them in order. He was a big hip-hop head. So I got a great mixture of music as a kid."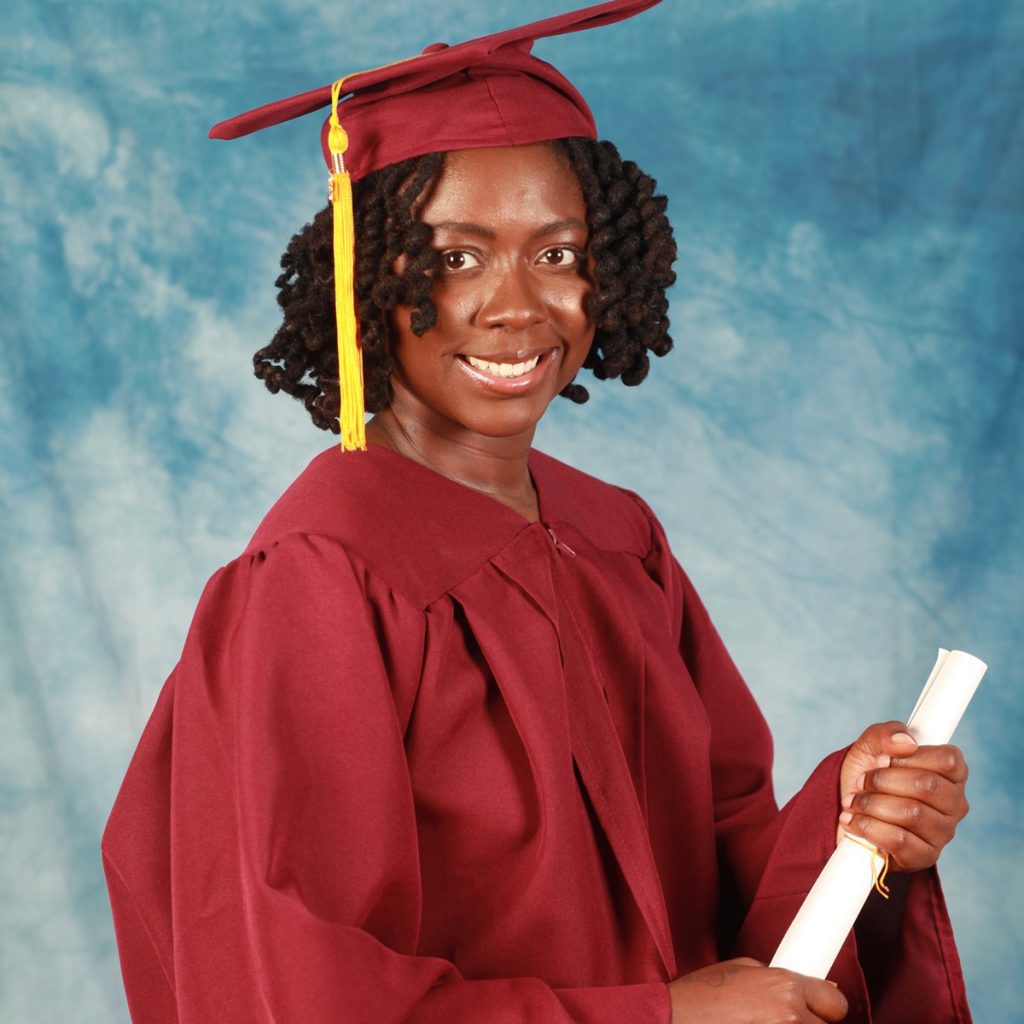 Since Smithfield was close to Raleigh, Cyanca began exploring the big city when she reached her teens. "I have a lot of family in Raleigh, so I spent a lot of summers there," she says. Her first concert was one that her dad took her to in 2000: Jay Z and DMX. She laughs. "My dad treated me like a little boy — he'd always do little-boy stuff with me, like take me fishing or take me to see Jay Z. And I played basketball a lot, ran track. I was heavily into sports. If I wasn't doing music, I was playing sports, gearing up for the Olympics, because I was so good at track. I won state championships and stuff like that."
When she decided to forego track to study music at the University of North Carolina in Greensboro, Cyanca's priorities changed, but her schedule didn't. She was suddenly spending as much time practicing music and playing with the school's ensembles as she had running track in high school. She spent two years at UNCG before finally deciding she wanted to live life on her own terms and in her own time.
"The music department was so intense that I didn't really have a lot of time to go out. We had seminars, and after class we had rehearsals from 6 to 9. And I was also in the school choir, and we traveled a lot to other schools, churches, gospel competitions. So there wasn't a lot of time for me to do my producing, which I had started doing when I got to school."
She then attended another concert — Beyonce, at the Greensboro Coliseum, in 2009. "I was like, 'Oh my God — what am I watching?' To witness her being up there for hours, she just really inspired me," Cyanca remembers. "She sounded perfect, vocally, and didn't seem to get tired. She was amazing."
Cyanca dropped out of school, initially supporting herself by playing music for local churches and in local rap, rock and R&B bands. Then she got a job in the insurance benefits business that took her to Winston-Salem for a year before she got a chance to transfer to Charlotte in 2016. "I was a client analyst in Winston-Salem, but I didn't like Winston-Salem," she says. "It's more of a family town, and I'm an outgoing person; I like going out and doing things." When a similar job opened up for Cyanca at Alight Solutions, an insurance benefits company here, she jumped at the opportunity. "I thought, 'Charlotte is really cool, I think I'll try that.' And I'm so glad I did!"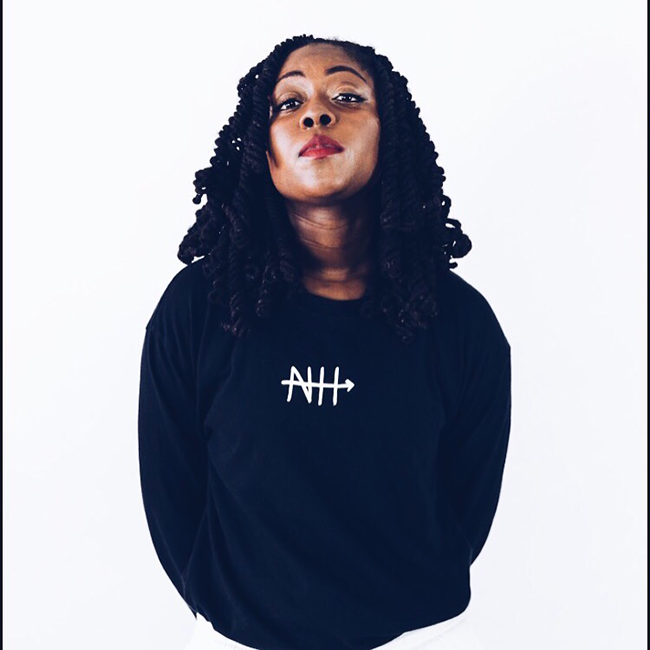 CYANCA DOVE into Charlotte's music scene, meeting Elevator Jay, Lute, and other musicians who have helped get her art out to local and regional audiences. One of her supporters happened to be Matthews, who chose the regional artists playing at the Saturday Made For Scratch fest on the basis of how "authentic" he felt their fan bases were.
Matthews says he didn't want artists who just lived in an echo chamber of fans that included family, friends, and girlfriends. He wanted artists whose music total strangers would post to their social media pages.
"He just emailed me and my manager and said, 'Hey, we want to book you for this festival,' and he gave us all the details and it sounded great," Cyanca remembers of her initial correspondence from Matthews. "So this is going to be my first festival, and I'm really excited about it."
Some of the acts Cyanca is looking forward to seeing at Made From Scratch include Curren$y and the Raleigh artist Zensofly. "I've seen Zensofly before, but I'm looking forward to seeing her again, because I really enjoy her presence onstage," Cyanca says. And of course, she's looking forward to sharing a stage with her old buddy Elevator Jay.
"He was added at the last minute, so when I heard he was going to be there I was like, 'OK, now I'm really, really excited,'" she says. "Because I just love his music."
The love is so mutual that the two are planning a project together. "I have done some collaborating with Cyanca," Jay says. "I can't really say too much until we get ready to release it, but I'm very excited to know that we have a few things in the works."
Cyanca believes she arrived in Charlotte at just the right time. "The music scene here is great," she says. "And I feel lucky, because my manager Megan is very resourceful and she's from Charlotte and so she already knew Lute and all these other people. When I told her I wanted to get in with some artists here, she said, 'I know the perfect person to link you up with,' and she introduced me to Lute's album [West 1996]. I was like, 'OK, yeah, you need to get me with him ASAP.' So she hit him up and he listened to my music and he was like, 'Yeah, I need to collaborate with her.' He was the first person to show love, and then some other people started showing love, like Elevator Jay. And I got the chance to do a Creative Mornings [appearance]. So it just kicked off from there.
"It's been awesome to get so much love so quickly as an outsider," she adds. "I just got hooked in here and it immediately felt right."
To hear what Cyanca's been up to since this story ran in 2017, go to here: