Earlier this morning, I sent the following letter to the Randolph County Board of "Education." For those who haven't read the news, this board voted to ban Ralph Ellison's literary classic Invisible Man from the schools' reading list. For me, this terrible decision was very personal. I was educated in the small Randolph County town of Asheboro. So, I wrote the board's chairman, Tommy McDonald, to tell him how personal it was to me, and I copied each of the other board members, as well as school superintendent Stephen Gainey and the local newspaper's education reporter, Kathi Keys. I encourage others to do the same.
Dear Mr. McDonald,
My name is Mark Kemp. I was born, raised and educated in Asheboro. In large part because of the terrific teachers I had growing up — educators who introduced me to such essential classics of literature as Mark Twain's Huckleberry Finn, John Steinbeck's The Grapes of Wrath, Fyodor Dostoyevsky's The Brothers Karamazov and Ralph Ellison's Invisible Man — I am today a successful, 30-year veteran journalist and published author (Dixie Lullaby: A Story of Music, Race and New Beginnings in a New South) who has traveled the world, lived in New York City and Los Angeles, and now calls Charlotte home.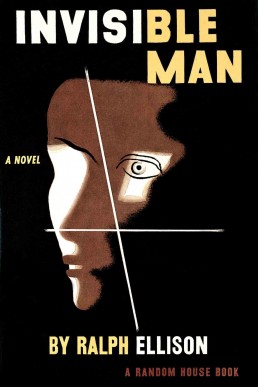 I read with tremendous regret today that the Randolph County Board of "Education" has voted to ban Ellison's literary classic from the school system's reading list. This makes me profoundly sad for the students of Randolph County and ashamed of my hometown and its surroundings. Your myopic, anti-intellectual, fundamentalist agenda is precisely why so many American students are so terribly ill-educated and ill-prepared to compete in a world where success is based on intelligence and cultural understanding. What you've done is indefensible.
If your decision was based on your religious, philosophical or political views, you've done a disservice to students. And I would say the same thing if an atheist, left-leaning board member voted to ban classic pieces of Christian-themed literature, from Dante's Divine Comedy and Milton's Paradise Lost up to C.S. Lewis' wonderful Christian allegory The Chronicles of Narnia. We are living in times in which fundamentalism is robbing bright young students of essential information, and your decision just adds insult to injury.
Have any of you who voted for this ban — Tracy Boyles, Gary Cook, Matthew Lambeth, Tommy McDonald or Gary Mason — actually read this book? Have you read enough literature to glean an understanding of how intellectual development occurs in young people? Do you even comprehend the idea that students learn by reading all kinds of different ideas? Based on comments like "it was a hard read" (McDonald) and "I didn't find any literary value" (Mason), my guess is that you haven't and that you don't. And, in that case, you do not belong on a board that makes decisions about educating our young people.
I am quite sure this letter will not change your minds or make you reconsider this awful decision. After all, as Ellison's narrator says in the book you've banned, "like almost everyone else in our country, I started out with my share of optimism. I believed in hard work and progress and action, but now, after first being 'for' society and then 'against' it, I assign myself no rank or any limit, and such an attitude is very much against the trend of the times. But my world has become one of infinite possibilities. What a phrase — still it's a good phrase and a good view of life, and a man shouldn't accept any other; that much I've learned underground. Until some gang succeeds in putting the world in a strait jacket, its definition is possibility."
You are part of the gang Ellison writes about. Fortunately, despite your banning of it, some students will read Invisible Man, and they will come to realize, as Ellison also wrote, that "life is to be lived, not controlled; and humanity is won by continuing to play in face of certain defeat."
Yours sincerely,
Mark Segal Kemp
"It's impossible to be a serious student of American culture and Afro-American culture without going through Ellison…" — Cornel West
[youtube width="640″ height="480″]http://youtu.be/a2us5LSZ728[/youtube]