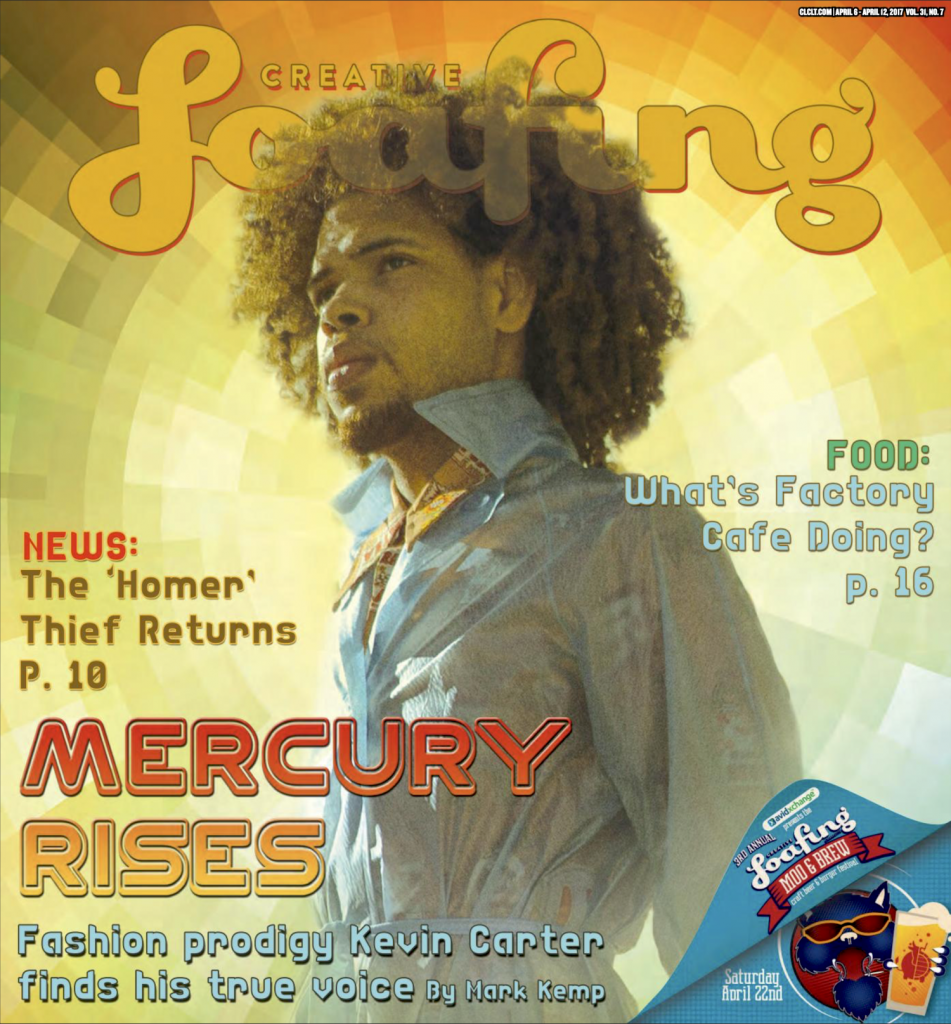 Seven years ago this month, the music world lost Prince, who was arguably the most important artist of the 1980s. Three months earlier, Kevin "Mercury" Carter of Charlotte, North Carolina, posted a video of himself to his Facebook page singing a track from Mercury, the homemade EP that he'd just released on Soundcloud. I won't flat-out claim that there was any connection between those two events — any transference of spirit — but I will suggest it. Kevin's otherworldly multi-octive voice and complex compositional skills belied his age — 23 at the time — and I wanted to write a little story about him for the Charlotte alt–weekly Creative Loafing. The two of us met for lunch at a taco joint in the city's arts district. He told me of his childhood years studying under a celebrated music-theater instructor. He told me of his teen years as a fashion prodigy. Still barely in his 20s, Kevin had already created an eclectic body of work that would shame even the most prolific artist in their 30s or 40s. Forget little story — I decided to put Kevin on the cover. Now six years later, I figured Kevin would be performing alongside such forward-thinking contemporary acts as FKA Twigs or Sudan Archives, and while he continues to perform, he's not at the level that he should be. In a perfect world, Mercury Carter would be burning up the charts by now.
A Charlotte Fashion Prodigy Finds His True Voice in Music
By Mark Kemp, Creative Loafing, April 5, 2017
KEVIN CARTER WAS 19 when he decided he'd had enough of fashion. He'd been designing clothes since ninth grade and was so talented by 15 that his bold and flashy Kevin Vain line made it onto a runway during Charlotte Fashion Week 2010. Two years later, a pair of Kevin Vain dresses were featured in a Mint Museum exhibit. Within another two years, his fashion line was appearing on TV, in newspaper and magazine spreads, and on runways in Atlanta.
But fashion was no longer scratching Carter's creative itch, and he began to look back to his first love: singing.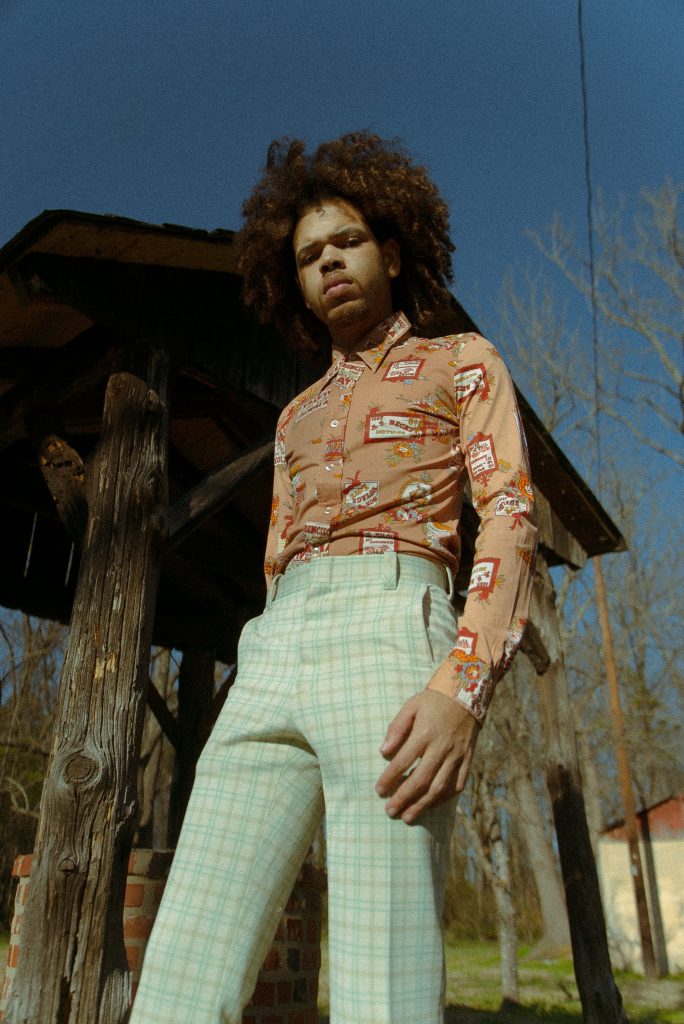 His father, Kevin Carter Sr., lets out a husky chuckle when he recalls that fateful decision. He and Kevin's mother, Angelia, knew that their son had musical talent, but they had long assumed he was on his way to becoming a mover and shaker in the world of haute couture. "Then he started doing karaoke nights, and singing around at different venues," the elder Carter says. "And I'm thinking to myself: He sounds like he's really getting this thing. I think he might be able to sing a little bit."
That just may be the understatement of the 21st century. As wildly talented as the teenage Kevin was as Kevin Vain, fashion designer, the 22-year-old Kevin is even more talented as Mercury Carter, the singer. Last year, he released a homemade six-song EP on Soundcloud, Mercury, that reveals a vocalist of uncommon abilities. Not only does his extraordinary range rival those of Prince, Mariah Carey, and Queen's Freddie Mercury, but Carter's nuanced sense of tone and dynamics, the melodic creativity of his arrangements, and his mature lyrical abilities are as remarkable as his voice.
Carter smiles bashfully when confronted with what seem like over-the-top accolades. "Thank you!" he says with a gleeful chirp, drawing out the "ooo" in you. The two of us are having nachos on the patio of Cabo Fish Taco in NoDa. It's a weekday afternoon, and Carter is dressed casually in jeans, a sweater, and a vintage black jacket with snakeskin patches that he found at Goodwill. His big ginger afro, sharp sense of style, and arched-eyebrow humor give him the look of Prince, circa 1978, but with lighter, softer features and a much more accessible and disarming personality.
"I know Kevin probably gets tired of being compared to Prince," Corey Mitchell, Carter's former teacher at Northwest School of the Arts, tells me later by phone. "But there are certain people who just hear music on a very different level than what the average person does. Prince was one of those people. And I equate Kevin with that. I will sit and scroll though Kevin's Facebook page and watch five or six videos in a row — just to be in that atmosphere where he is. Kevin is that good."
And he's ramping up his game. Carter is currently at work on a visual element to go along with the tracks from his EP, which documents a romantic breakup in brutally confessional songs like "Invisible" ("You make me feel like I'm not here"), "Belladonna" ("Creatures tried to pluck you and feast on your fruit"), and "Whispers" ("Your skin was so close but you never felt me"). Although the EP is currently available on Soundcloud, he says the project won't be complete until listeners can see his music as well as hear it. "I'm doing video for four of the songs," Carter says, "but it will be just one film — kind of like Beyoncé did with Lemonade: multiple songs, one video." He laughs, having caught himself comparing his work with Queen Bey's. "I mean, it won't be anything like hers, but the same idea. I've already purchased white backdrops that I painted myself. And I'm very excited about it."
The romantic breakup that Carter sings about on Mercury is what brought him back to music after spending so much of his teens in the fashion world. "It was just horrible," he remembers of the split. "I was very depressed and I would sing in the car and around my friends and around the house all the time." He furrows his brow, pouts and picks at his food. "My two best friends at the time were like, 'OK, look, we need to at least put a video up on YouTube.' And then they started bugging me about doing an EP."
"There are certain people who just hear music on a very different level than what the average person does. Prince was one of those people. And I equate Kevin with that." — Corey Mitchell
Carter downloaded a music-making app on his iPad, bought a microphone with one of his paychecks from his day job as an insurance verifier, and started recording. "I did it all in one week and everything in one take," he says. "I just made the beats and sang the songs and posted it. On some songs, you can even hear me crying. It's just literally like" — he lets out a sigh — "Ugh! Each song is like a page from my diary. If you listen carefully to the whole thing, you can tell it's just one big story." His pout turns back into a bright smile. "And I've been so pleasantly surprised!" he says. "It's gotten a lot of attention."
Not nearly enough. As of early April, the numbers of listens to the tracks on Mercury average at about 2,500. In an ideal world, hundreds of thousands of music lovers who appreciate the more experimental works of artists ranging from Prince, Bjork and Queen to Imogen Heap, FKA Twigs or even Holly Herndon should be flocking to Mercury Carter's Soundcloud page to listen to his finely tuned tapestry of layered vocals, melodies that walk a tightrope between pop and opera, and just the right hints of hip-hop and funk.
In addition to creating a video element for some of the tracks from his debut EP, Carter is also currently working with an outside producer and full band on a follow-up. The video element to Mercury is scheduled for a June 1 release, and the new EP will come shortly thereafter. "It's very deep stuff," he says, almost apologetically, of the tracks on Mercury. "So I can understand why it's not really radio potential, or why it's not like, 'Oh you need a record deal right now.' It's more like, 'Wow. I need to sit here and think about this for a while after listening to it.' Which is kind of what I wanted."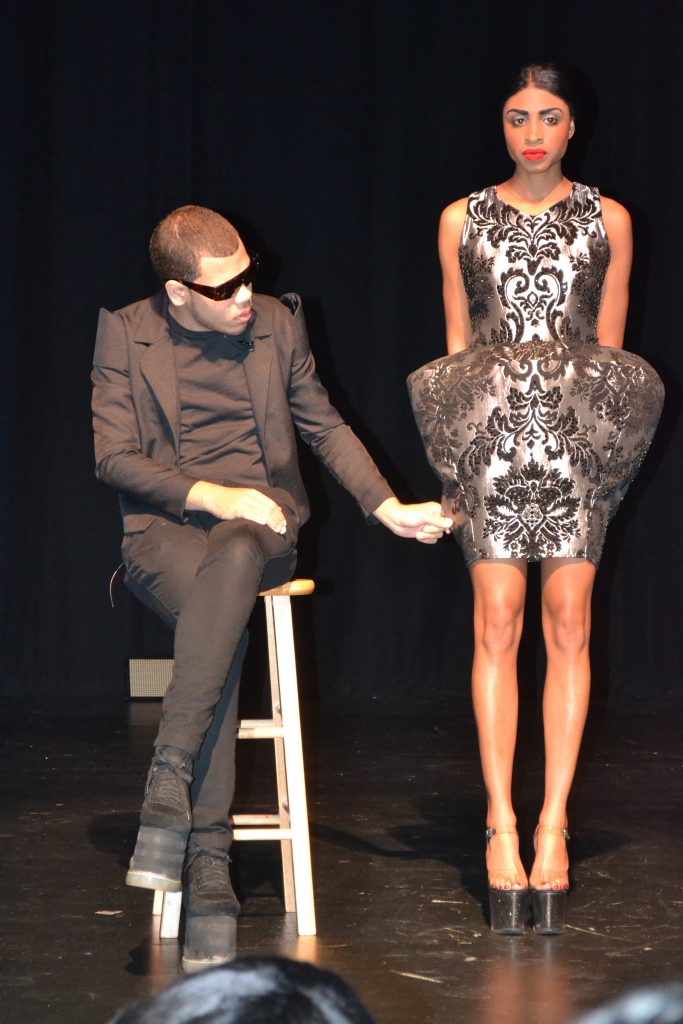 "MUSICAL GENIUS" AND "RENAISSANCE MAN" are way-overused superlatives in arts writing, but sometimes they apply. Kevin Carter was taking piano lessons and attending Reedy Creek Elementary School when his parents first noticed their son's exceptional creative aptitude. They enrolled him into Northwest School of the Arts, the magnet school on Beatties Ford Road for artistically inclined children, to study piano. "We realized that he was very interested in the arts," his father says. "So we just wanted to do whatever we could to help him get further along and really discover what he liked to do."
The younger Carter says his parents were a little apprehensive at first. "When they heard that you had to audition to get in and that you had to keep a certain GPA to stay in the school, they were afraid that it might overshadow the cultivation of my artistic side," he says. "They were worried that if I didn't get in, it might actually hinder my drive to be a pianist."
But Carter thrived at Northwest. In addition to studying piano, he signed up for chorus and musical theater. The encouragement of two key instructors — the late Michael Washington, his chorus teacher, and Mitchell, who still teaches musical theater at Northwest — made a lasting impact. "They're the ones who made me realize that I could sing; I guess I didn't realize it on my own," Carter says. "They were the ones who told me, 'Whoa! Are you sure you want to do piano? Because you have an amazing voice."
Mitchell remembers seeing something special in Carter early on. "I'm a little bit blown away that he remembers me saying that," Mitchell says. "I think it's a tremendous honor. But being able to single out a student and help push them in the right direction is kind of how I see my function as a teacher."
Carter was part of a larger group of talented students who attended Northwest around the same time — students like pianist Luther Allison; trumpet player Braxton Bateman; brothers Nick and Jeremy Cousar, both singers; Will "Saxman" Smith; and saxophonist Adrian Crutchfield, who had come through the curriculum earlier and went on to perform and record with numerous artists including CeeLo Green and Prince. "What happens," Mitchell says, "is that genius needs to breed with other geniuses, where you have a collective of people who are working together, creating together, and pushing each other to be better and to work harder."
Though Carter looks back fondly on those heady early years at Northwest, by eighth grade, he was itching to attend a public school with regular kids. "I wanted to see how it was in real life," he says. Little did he know how cruel "real life" could be. He gazes out the window of the restaurant onto North Davidson Street, where shops like Pura Vida Worldly Art and Fu's Custom Tattoo line the opposite side of the road. NoDa is a creative Mecca, a world away from West Mecklenburg High School. "I'm sure you can imagine how difficult it was for an artistic person," Carter says of his high school years. "People just didn't understand me, and the bullying was brutal."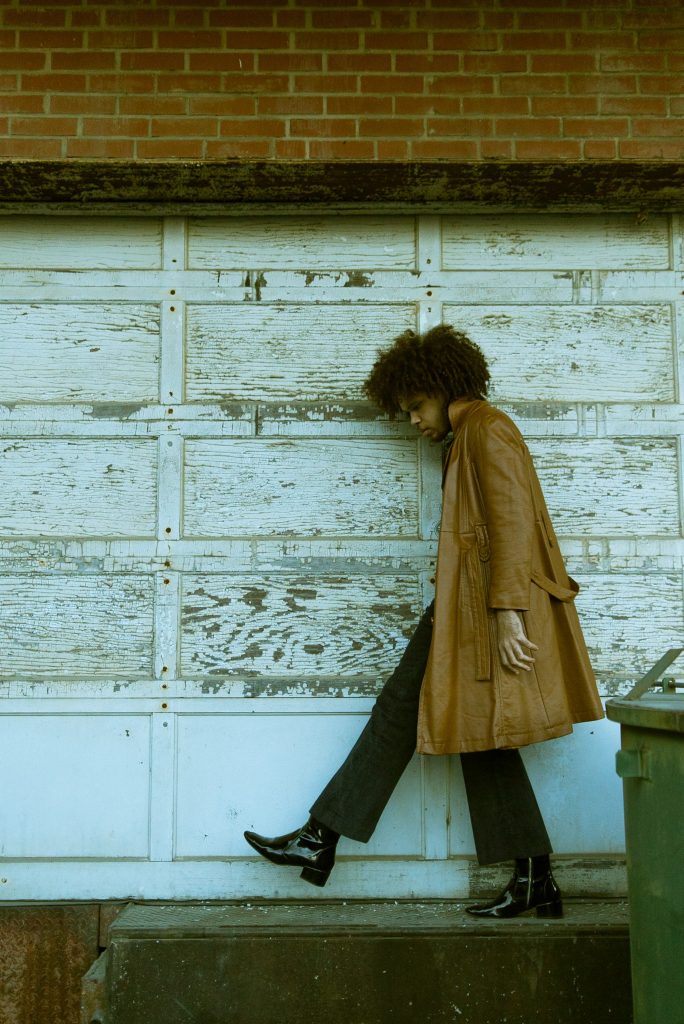 High school is when Carter began to experiment with clothing design. "I used fashion as a way to cope with all the bullying," he says. The more he saw other kids falling in line with media images of what clothing brands they should wear, the more radical Carter got with his own designs. If other kids wore Nike Air Jordans, he would come to school in big boots with silver spikes.
"There was no box for Kevin. He was completely his own person," his high school apparel teacher, Tammy Reynolds, told The Charlotte Observer in a 2014 story on his Kevin Vain line. "There was never a day when I saw him in anything that would be typical standard teenager clothing."
Carter's designs became so outrageous that he was suspended from school for some of his outfits. "That was a real tough time, to be honest with you," his father remembers. "Because when you're different, when you have your own creative vision, sometimes you get misunderstood. At school — and I don't think they really meant any harm — but you know how kids are with their fads and their trends: If you're not into their style or their particular look, you get misunderstood. And then it carries over to being picked at and bullied. You're the oddball. So that was my concern more than Kevin wanting to stand by what he believed in, which was his look."
Carter's parents tried to balance being supportive of their son's creative vision with making sure he was safe. "The school came in when . . ." His father trails off, then begins again: "There's an edge where you can cross over the line, and I think the school felt like maybe some things he was doing just weren't appropriate for school."
After high school, the Carters continued to finance their son's fashion career, and they made sure that he had everything he needed to feel OK about himself. "They have been supportive of everything I've ever done," Carter says. "They've always been my 100-percent, No. 1 fans. They support me financially, physically, emotionally, all that good stuff."
The year 2014 was huge for Kevin Vain — more fashion shows, print and TV features, a beautifully shot and scored wordless avant-garde short film on him and his work. He was making it. But he wasn't happy. When he wasn't sewing or planning events, he was at home rummaging through his father's collection of old vinyl records, listening to an eclectic mix of jazz- and R&B-based music from the '70s: Funkadelic, Cameo, Lonnie Liston Smith, Phoebe Snow, Patti Austin.
"He would see me playing that music around the home," his father says, "and you know, Kevin is just amazing: He will get interested in something and then he'll start finding all these interesting things about the artists and the craft and everything. He's so inquisitive; he'll take that and then go back and discover people like Billie Holiday and Sarah Vaughan. He'll take what I listen to and then learn more about it than I ever knew. I don't get that deep. But he does."
"People just didn't understand me, and the bullying was brutal." — Kevin Carter
By 2015, music was taking precedence over Carter's Kevin Vain line. His short-cropped, fashion-icon hairstyle began to sprout into an afro. He began singing at open-mic events, transforming familiar songs into his own creations, just as he'd done with fabric. "Fashion just wasn't fun for me anymore," he says. "Being hunched over a sewing machine, having models stand you up at a fashion show, spending months preparing for a show and getting no return."
At home, he spent quality time with his faithful Shih Tzu, Carmelo, and delved more deeply into his other hobby, gardening. He uses the language of gardening to describe his feelings at the time: "The whole fashion thing had just become draining, and it was never replenishing for me."
And then came the breakup. He wrote poems about it, turned them into songs, and posted them to Soundcloud under his new name, Mercury Carter. On January 16 of last year, he put a video up on his Facebook page with the words, "Hey everyone! I made this video of me covering my song 'Invisible.' Y'all should watch and enjoy my awkward singing faces! lol."
It was done. Mercury was out for the world to hear. Finishing the song cycle, Carter says, was "a complete out-of-body release for me."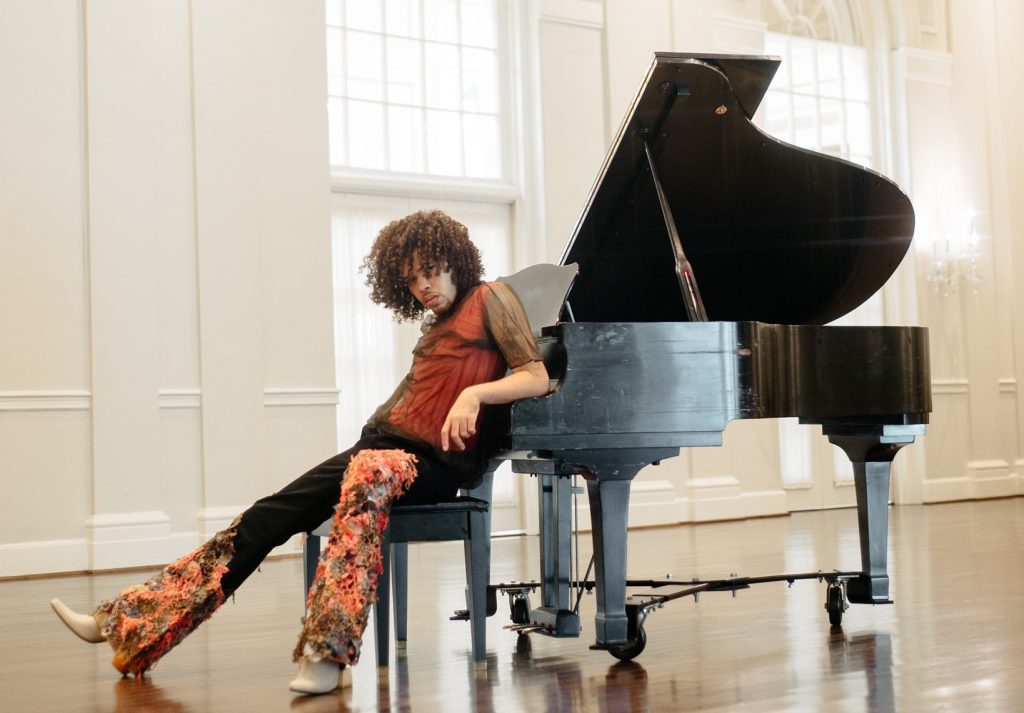 IT'S A THURSDAY, late March, at Morehead Tavern in Charlotte, and Mercury Carter is about to perform. He isn't the only singer on the bill tonight, but he's the only one whose vocal range soars from Freddie Mercury-like highs to deep, guttural purrs. He's the only one who scats. And he's the only one who sheds real tears.
Not only that, but Mercury Carter — sporting dark blue trousers and a white, baby blue and navy knitted Polo with a zipper — is the only singer tonight who boldly covers songs ranging from Beyoncé's "Naughty Girl" to the jazz standard "I'll Be Seeing You," the song Sarah Vaughan recorded with such exquisite nuance in 1960.
It's the Vaughan song that brings tears to his eyes. The moment he sings the opening line, "I'll be seeing you in all the old familiar places," his emotions take over. He had dedicated the song to Carmelo, his beloved Shih Tzu who died in October at 16 years old.
Carter barely remembers a time when Carmelo wasn't in his life. "I dedicated that song to him because it was Global Pet Day, and because the lyrics literally paint how I feel about him," he tells me later. "My parents purchased him for me as a gift for completing elementary school. He literally was an emotional support system for me during a lot of intense moments in my life, and of course he was my confidant during my long period of chronic depression from bullying in high school."
He had found Carmelo's lifeless body at the bottom of a staircase upon returning home from his day job. It was a trauma that he says he'll never get over.
"The first line [of "I'll Be Seeing You"] is when I started to lose it," he says of his performance. "After having him for so long and after transferring so much infinite, honest love between the two of us, when he died, it definitely was, to this date, the hardest loss I've ever experienced. Honestly, no matter where I am or who I'm with or what I'm doing, if I think of him longer than five minutes I'll get emotional, because I miss him so very much."
When Carter finishes his set at Morehead Tavern, the audience jumps to its feet in an extended standing ovation. His vocal mentor, singer Blanche Johnson, joins him onstage. His parents, Angelia and Kevin Sr., sit at a table near the front, beaming. "We're just as shocked as everybody else at how far Kevin has come with his singing," his father says. "It's amazing, it really is."
All that emotion, all that talent, all that creativity and drive — these are the things that will put Mercury Carter squarely into a national spotlight within the next few years. To this veteran music journalist, his imminent success is a given. It's also a given to his former teacher, Corey Mitchell, whose own talent won him a Tony award in 2015 and a starring role in the new documentary Purple Dreams. "I'm excited for what Kevin's career is going to do in the next two or three years," Mitchell says. "What I'm hoping, what I believe, is that he's going to have a career where lots of people are paying attention, because I look at Kevin as being a better artist than a lot of the pop people we see, like The Weeknd and other artists that my students love so much."
As for Kevin Mercury Carter, he just hopes to make a living doing what he loves. And he's in no hurry to leave his hometown. "I love Charlotte, and I feel like you should conquer home before you go try to conquer somewhere else," he says. "My ultimate goal is to have a sold-out show at Blumenthal, because that's my kind of scene versus a club. I like theater, and, I mean, it would be nice to go to New York City and get on Broadway, but" — he reaches for another gardening metaphor — "I just feel like you should ground your roots first before you try to re-pot your plant."
One thing that Carter vows not to do is sell out to pop's lowest common denominator just to achieve some meaningless measure of success. "I don't really listen to music that doesn't have substance. I don't listen to music that just talks about drugs or sex or money all the time," he says. "I want to make music that's honest. Sometimes I want to feel, sometimes I want to dance, and sometimes I just want to get lost."
Kevin Mercury Carter may be tired of all the Prince comparisons, but what he's just described, in a nutshell, is Prince's entire career.
@2017 Mark Kemp
Listen to our chat with Mercury Carter on Creative Loafing's "Local Vibes" podcast.
And check out Mercury's latest release, Mercury Sings.