One of my earliest duties as vice president of music editorial at MTV Networks in the late '90s was to help the team at our afternoon show TRL bring a modicum of music credibility to the proceedings. That involved working with the hosts (Ananda Lewis, Carson Daly) on putting the guests (which quickly became acts like *NSYNC and The Backstreet Boys) into proper musical context. Seriously. Many years later, when I was the editor of Creative Loafing in Charlotte, a new boyband, One Direction, came to town. It got me to thinking about my life with boybands, and I wrote this essay, in which I put the entire idea of boybands into proper musical context, blaming The Beatles for the whole mess. Please understand: This is humor. It ain't serious, earth-shattering stuff. Besides, I'm fair. I consider The Beatles' "I Want To Hold Your Hand" just as much of a pop classic as The Backstreet Boys' "I Want It That Way."
Just me and the boybands!
By Mark Kemp, Creative Loafing, June 21, 2012
IT WAS BEGINNING to get very surreal. For months we'd been broadcasting live out of a brand-new studio overlooking Times Square, first as MTV Live, and then later — after many long meetings and much debate involving executive outbursts like, "But dude!" — as Total Request Live, or just TRL.
We'd tried out numerous potential hosts. There was Toby Amies, a lanky, gel-haired UK hipster with perfect timing and a sharp, dry wit. There was the stunningly gorgeous Ananda Lewis, whose all-American good looks fell somewhere between the toughness of Lauryn Hill and the sweetness of TLC's Chilli. And then there was Carson.
Carson Daly was charmingly awkward, exceedingly average, a little shy, not so quick-witted — but awfully friendly. Polite. Efficient. Enthusiastic. A team player. The kind of guy your mother would approve of. In a word: safe. Carson was safe as milk. He could have been in a boyband.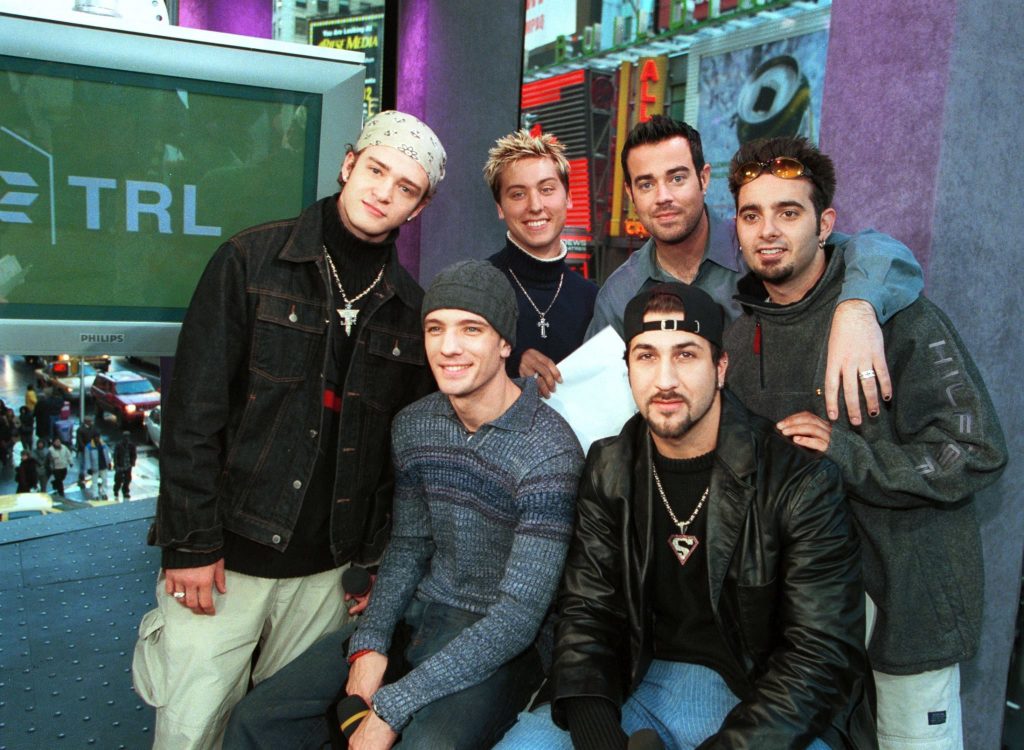 In fact, one day, just as the executive producer and I were wondering whether Carson had the mettle to host our new afternoon show, I noticed something ominous outside the window of the studio. The pop currents had been shifting in recent months, from alternative to frothy teenpop. We would invite "credible" acts onto the show, like Elliott Smith or Ben Folds Five, but when The Backstreet Boys showed up, Times Square became positively unmanageable. We got calls from the city. Hundreds of teenage girls had begun packing the streets for these appearances, screaming, crying, grasping signs scrawled with "Marry me, Nick!" and "Backstreet Boys 4 Ever." But on this day, one sign was different. It read, "Carson, we love you!" Carson Daly had become as popular as his guests — at least, his boyband guests.
Boybands. They're like roaches. They don't die, they just mutate and multiply. The latest in this mitosis of boybandology, of course, is One Direction, a group of British heartthrobs who descend on Charlotte next week for a June 27 show at Time Warner Cable Arena. One Direction is a multi-kulti Backstreet Boys or *NSYNC, with a record deal from American Idol curmudgeon Simon Cowell rather than '90s Florida teenstar-maker Lou Pearlman. (Same huckster, different face.)
In 2010, One Direction took third place in Cowell's British contest The X Factor, and then last year signed to Columbia Records in the U.S., where the boys — all H&M slacks and blazers, Topman cardigans, Urban Outfitters tees and X-Factor hoodies — have released such luscious pop confections as "What Makes You Beautiful," "Gotta Be You" and "One Thing." The latter is classic boyband woo-you pop that begins with a deliciously minimialistic intro — just voice and guitar — before exploding into a vintage-pop melody over syncopated drums and a sing-along refrain ("You've got that one thing") that takes all of its sweetness and light straight from The Backstreet Boys' "I Want It That Way."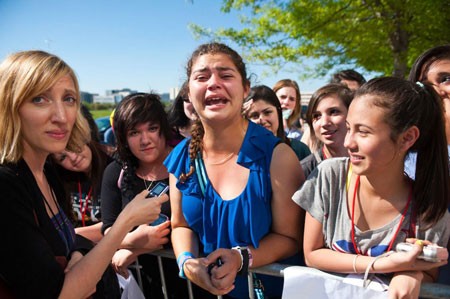 A screaming comes across the sky
Boybands. Those deceptively evil little villains were my nemeses during the MTV years. I had come to 1515 Broadway to fight them off like King Kong swatting small airplanes away from the Empire State Building. You see, Viacom executives who occupied offices in the Gotham City clouds high above the MTV studios had lured me away from my meager perch at Rolling Stone — at just the right time, I might add — to help put the "M" back into MTV.
The channel needed to prove it still supported music and not just pop-culture sitcoms and proto-reality shows. MTV had given me a lofty title: Vice President of Music Editorial. I felt like a superhero charged with righting a wrong, fighting the black hats, making the music world safe again for Truth, Justice and the Alternative Way. It was an assignment of global import, of enormous proportions, of . . . pre-9/11 innocence.
The year was 1997, and the music industry was gleefully (and ironically, of course) riding 'Teen Spirit' into the alternative sunset when — bang! — The Backstreet Boys appeared on the horizon like ghastly shadows from a '50s film noir. The pop world was faced with a choice: hideous or beautiful, noisy or melodic, evil or good. It was a veritable war for the human soul, and what made matters worse is that all of the characters were in disguise. Ugly was beautiful and beautiful was ugly. Who would win the hearts and minds of the American youth: blowhard Puffy Combs, gruesome Marilyn Manson or boys-next-door Nick and A.J.? Who were the black hats and who were the white hats?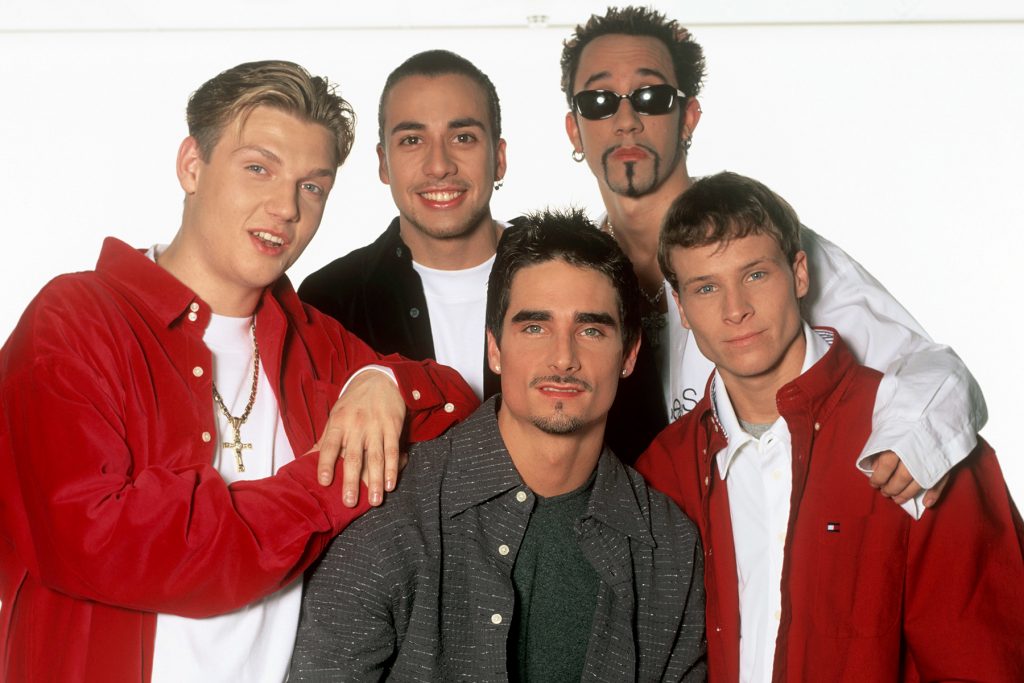 Those of us who had helped usher in the so-called "alternative" so-called "revolution" were in an existential crisis. But what we failed to realize, what we could not accept as we watched through self-righteous indie rose-colored glasses, was… no one can change the course of pop. A Higher Power controls the pop. Perhaps a Lower Power controls the pop. Perhaps a Higher and Lower Power work together in controlling the pop. Whatever the case, the pop deck was already stacked. It had been stacked for decades. It perhaps has been stacked from the very beginning of time, when the first Elvis with a tail flopped out of the primordial ooze.
You see, boybands — whether One Direction today or Backstreet Boys yesterday — are part of a continuum that dates back to the New Kids on the Block and New Edition before them, to the Bay City Rollers and Menudo before them, to the Osmonds and the Jackson 5 before them, to Herman's Hermits and The Beatles before them, to Fabian and Frankie Avalon before them, to . . . well, you get the picture. (I can hear the Baby Boomers squirming already: "Whoa, boy," they're saying. "Not The Beatles. They were no boyband. They were geniuses, the architects of all things great and wonderful.") Pfft.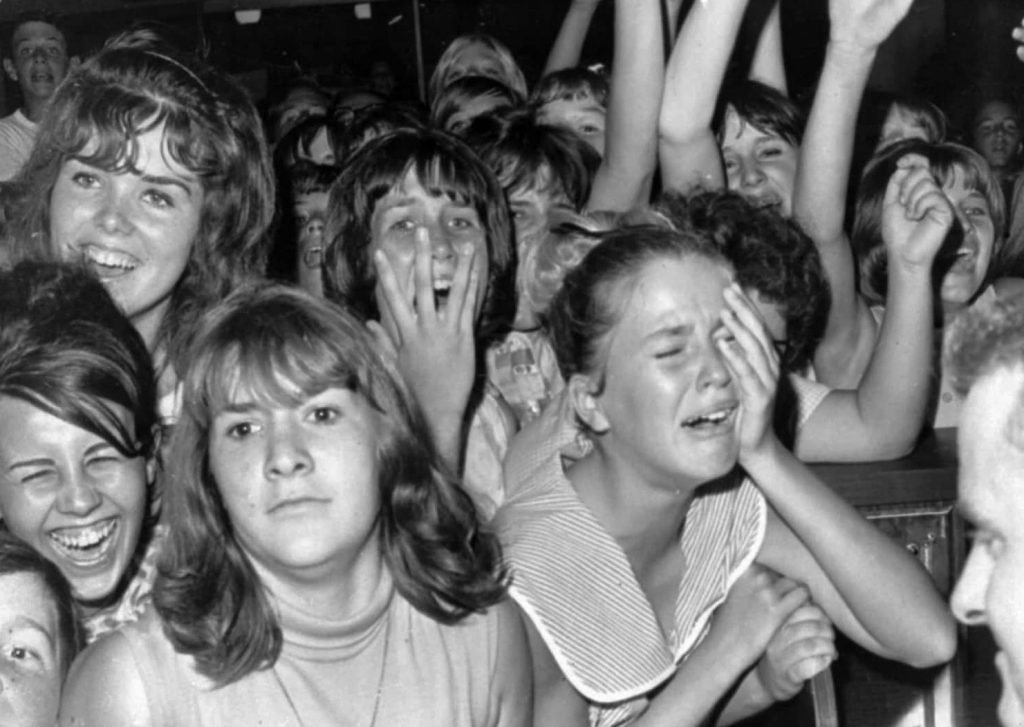 Reality bites
The Beatles were a friggin' boyband, OK? Face it. Every boyband worth its salt began by pissing off sour-faced adults with corncobs up their butts who pooh-pooh'd the music with condescending disdain. The Beatles? When they were shaking their mop tops and singing about wanting to hold your hand — or your daughter's hand, or your mother's hand, or your grandmother's hand, depending on your age and perspective — no one saw a Sgt. Pepper's or Rubber Soul in the group's future. Not at all.
Brian Epstein saw a gang of wannabe tough guys in leather jackets in dire need of some hip haircuts and groovy black suits. Their "genius" came later, with help from classical-music arranger George Martin, tips from Bob Dylan and a few acid trips. They wrote great songs, sure, but they started out as a boyband. Period.
And let's not even talk about the overly worshiped Beatles' second-tier brother boybands — Herman's Hermits, the Hollies and American followers like the Turtles and Monkees, or later followers like the Bay City Rollers. It wasn't until the new wave late-'70s that any of those bands were taken seriously, and even then, it was the Sex Pistols covering the Monkees' "Steppin' Stone" (ironically) and Nick Lowe singing a candy-coated, tongue-in-cheek homage to the Rollers. Suddenly, the Monkees' old discredited albums were being reissued and the Rollers' "S-A-T-U-R-D-A-Y Night" was being worshipped as a classic progenitor of power pop. Ah, historical revisionism. Ain't it convenient?
And what does all this have to do with One Direction playing in Charlotte next week? This: If your kids want to go see One Direction, take them. If they tell you that this is the best music since, I dunno, Justin Bieber, agree with them, don't berate them. And if you want to know what'll be revisited as classic pop a generation from now, pay attention to the screams of the fangirls, to the names they scrawl on signs, to the photographs they stare at as tears stream from their eyes.
Or, as the great songwriter Willie Dixon once said much more succinctly than I have, in his oft-covered blues classic "Back Door Man" — "The men don't know / But the little girls understand."
© Mark Kemp, 2012
*NSYNC arrives for a memorable day at the shop: