Before the worst president in American history incited a deadly insurrection at the White House; before the COVID-19 pandemic brought our country and world to a grinding halt; before American singer-songwriter Nathan Bell's beloved father, American poet Marvin Bell, died… Nathan asked me to write the liner notes for his latest album, Red, White and American Blues (it couldn't happen here). By the time this set of hard-hitting songs was made available for preorder on August 6, 2021 (it comes out officially on 9/11), all of the aforementioned events had transpired. I've written liner notes in past years — for the Meat Puppets, Bottle Rockets, Fetchin Bones, and Johnny Winter; I even got a Grammy nomination for notes I wrote as part of a Phil Ochs box set — but these are more personal. Over the years, Nathan has become a good friend and a tireless comrade in the pursuit of great music and justice for all.
(it couldn't happen here)
By Mark Kemp
Live as if you were already dead. — Zen admonition
THIS IS THE KIND of man that Nathan Bell is: The year Donald Trump was elected president of the United States, my ex-wife Tarrah was diagnosed with cancer and needed help with her medical bills. I organized a benefit concert at a little club in Charlotte, North Carolina, and asked a few local acts to play. But the lineup needed another voice. It needed a voice that oozes empathy and compassion, but with the world-weary edge of someone who not only understands but accepts the reality of suffering.
It needed the voice of a Dead Man.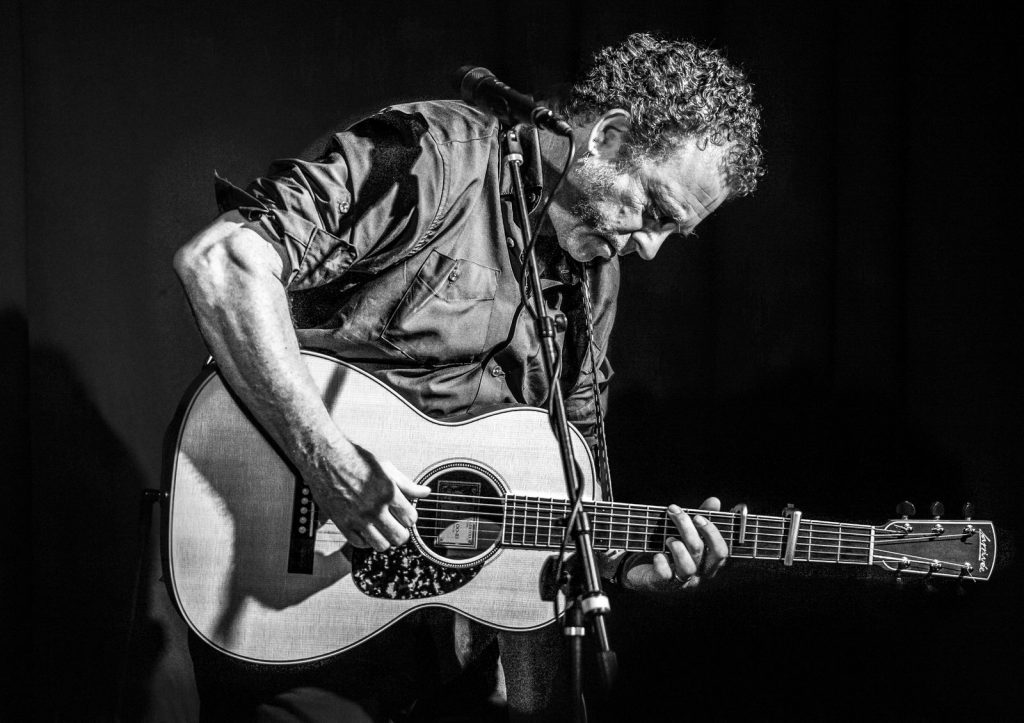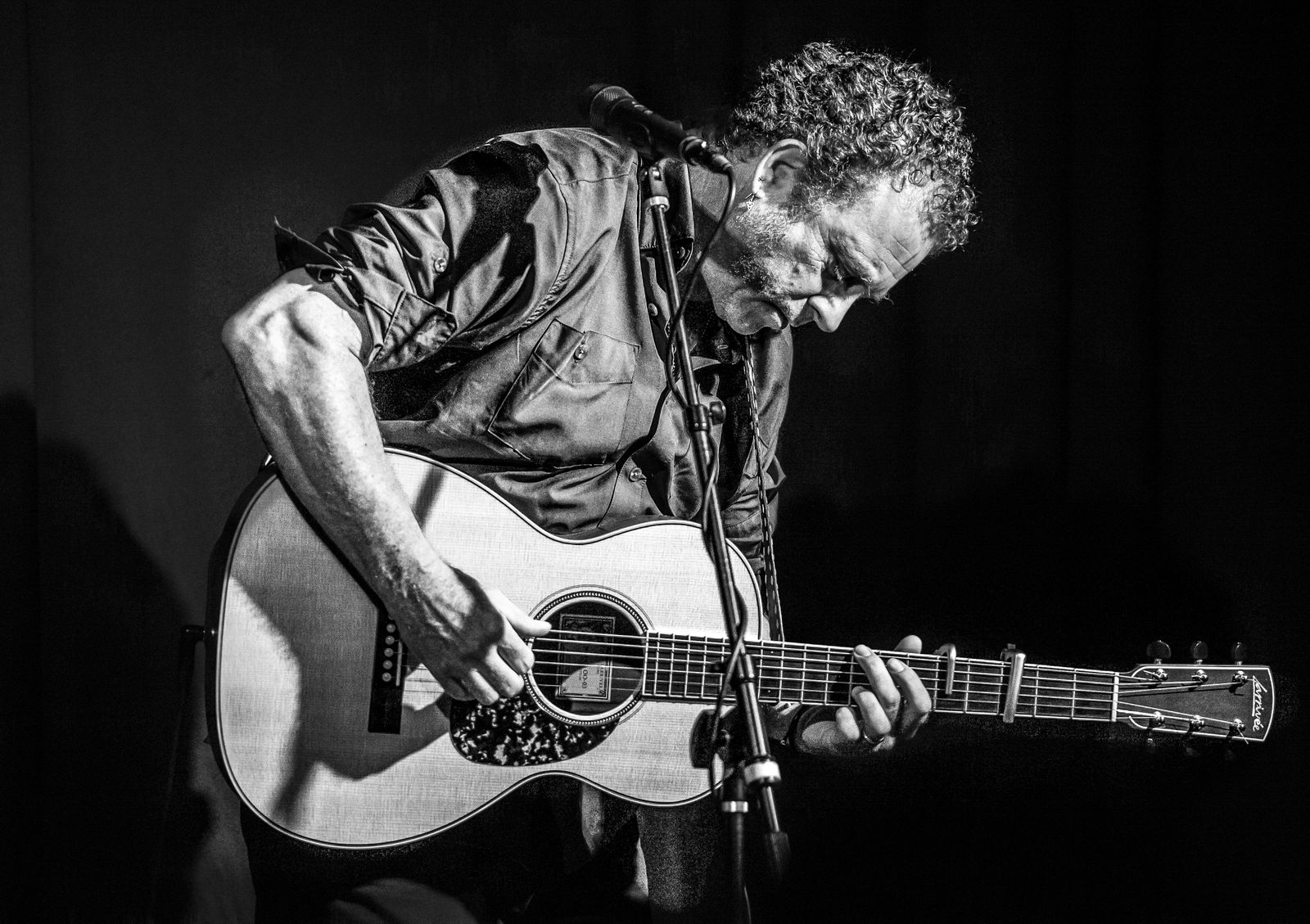 I'd gotten to know Nathan over the previous few years after I published a story on him at Option, the magazine I'd edited in the early '90s and briefly relaunched as an online publication in 2011. Nathan and I became fast friends on social media — good friends, as good as friends can possibly be in the parallel virtual world we live much of our lives in today. Nathan was aware of what was going on with Tarrah, and when I asked if he'd come play for her, he didn't blink: "It would be an honor." So on the day of the show, Nathan — driving from a gig in Blacksburg, Virginia, back home to Chattanooga, Tennessee — took a two-and-a-half-hour detour to swing through Charlotte and play some tunes for Tarrah. I'll never forget that day, because few acts of kindness have meant so much to me.
About an hour before the performance, Nathan pulled up in a little rental car, grabbed his two Larrivee acoustics from the trunk, walked in, hugged Tarrah (who was undergoing chemo treatments at the time and was paper thin), told her from the stage that she was "by far the best-looking woman with no hair in America," and played a mesmerizing set that culminated in his sublime song "I Don't Do This for Love, I Do It for Love." Then Nathan walked off the stage, hugged Tarrah again, got back into his rental car, and drove the five hours back home to Tennessee.
Nathan didn't have to do this. He's a working man. He's not a rich rock star who can afford to take a major detour or time away from his own family. He didn't do this for love. He did it for love.
The dead man knows nothing.
He is powerless to stop the battles, he has no way to reattach the arms and legs.
— Marvin Bell [1]
THIS IS THE KIND of artist that Nathan Bell is: The year Donald Trump was impeached as president of the United States, Nathan was writing songs that would make up Red, White and American Blues (it couldn't happen here), the subtitle a direct reference to Sinclair Lewis's 1935 novel imagining the possibility that the people of the United States of America could be mindlessly led to fascism. [2] Like Lewis's novel, this album could be the most important piece of literature of our particular moment in time. You may call that last sentence hyperbole, but I just call it honest. Red, White and American Blues is not a protest album, although it has protest songs. It's not a Black Lives Matter album, but in these songs, Black lives matter. It's an American album. It's a set of songs about a broken country and its broken people.
It's a cautionary album.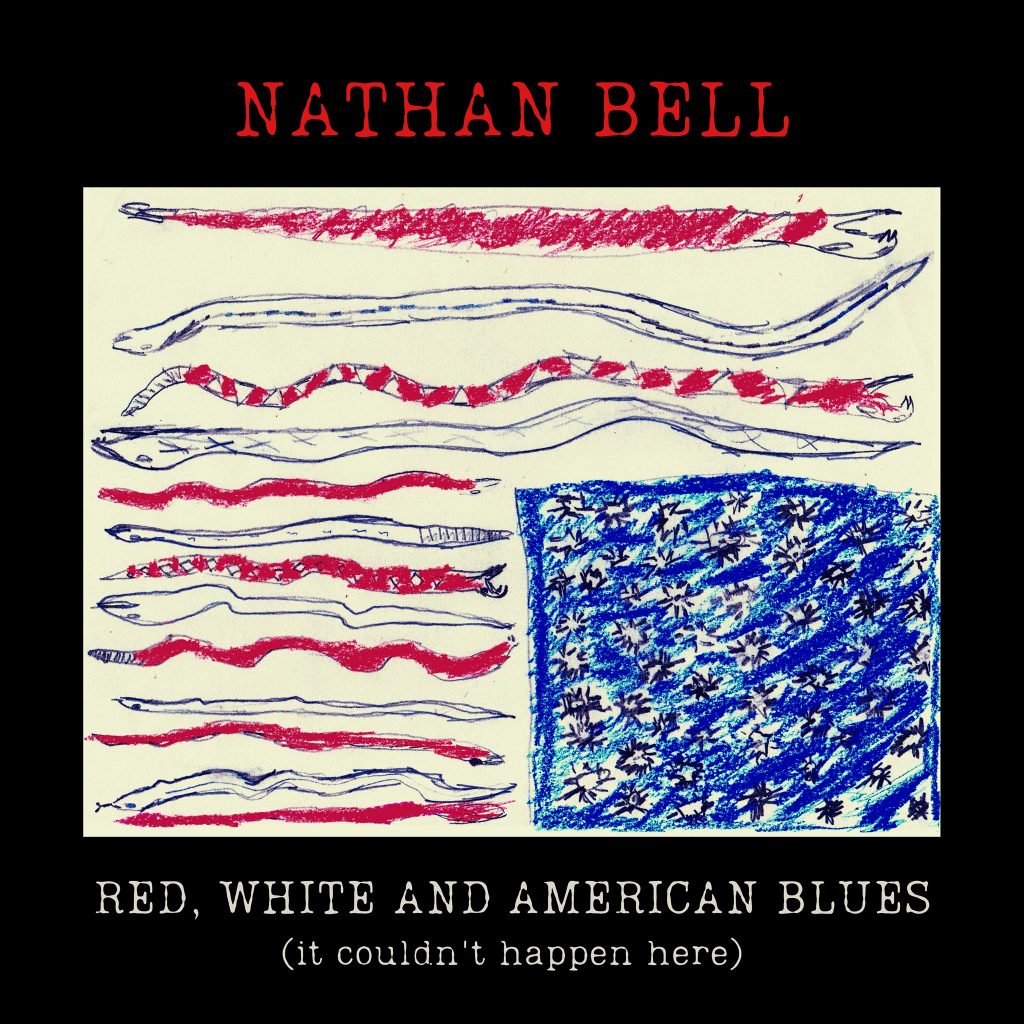 In these eloquently written, expertly played, and meticulously sequenced 13 songs, Nathan shows himself to be an echo but not a facsimile of his famous father, the celebrated poet Marvin Bell. When Nathan sings of the travails of working people — on all of his albums, from his 2011 release Black Crow Blue: An American Album to the set of songs you hold in your hands right now — he carries forward the myth of the Dead Man of his father's poems just as surely as blues singers have carried forward the myth of Stagger Lee throughout the tumultuous history of American music. On "American Blues," the centerpiece of this album (even though it appears only three songs in), Nathan does a talking blues over a sultry, jazzy, swinging melody. The song pays tribute to people who have sacrificed their lives and their freedom for a variety of reasons: in protest of the Vietnam War, for walking while Black, for being female in a patriarchy, for being a child under the control of a corrupt religion, for being a soldier, a working person, a Native person.
And the Dead Man walks on.
From dances with the devil in putrid Angola Prison to ghosts traveling lonely roads in Wales, from the grateful Dead Man who can dance a two-step anywhere he wants to, to a Dead Country with its beautiful Black Hills, painted deserts and gigantic rivers. From the instruments of death to the disgusting dead who live like savages. From the legendary Dead Man who drives a retread Cadillac to the greedy dead whose songs even Jesus wouldn't acknowledge. These are the Dead Men of Nathan Bell's America, and they are not just fascinating — they are living, breathing, eternal Dead Men.
Should I die for love, and I hope I do
I'll be a lucky man
Goddamn, I'm a lucky man
— Nathan Bell
THIS IS THE KIND of native son that Nathan Bell is: The year Donald Trump allowed more than 600,000 Americans (as of this posting) to die as president of the United States, Nathan dedicates songs on Red, White and American Blues to the great American protest poet Gil-Scott Heron, to the great American blues poet Lightnin' Hopkins, and to his great American poet father, Marvin, "the original Dead Man." Nathan quotes the Tennessee-by-way-of-Kentucky poet Gaylord Brewer, and on the track "Zensuit's Samadhi Blues," Nathan's voice conjures the ghosts of two great living American Dead Men, Randy Newman and Tom Waits, over smoky swells of American gospel organ.
Nathan shares vocals on several tracks with three great American women: two with gospel belter Regina McCrary of Nashville's The McCrary Sisters; one with country newcomer Aubrie Sellers, the daughter of veteran country singers Lee Ann Womack and Jason Sellers; and three with Americana legend Patty Griffin. Nathan himself may be the most underappreciated acoustic finger-style picker and lead guitar player in American music, and he's definitely the most underappreciated American musical poet.
And yet, when I tell Nathan, "Man, I'd like to meet your old man; he seems as amazing as you," here's what this humble working American musician — who once quit the business for 15 years to work straight jobs because the music world is so corrupt — had to say: "I strive just to be half the artist he is."
Because Nathan Bell doesn't do Red, White and American Blues for love. He does it for love.
——————————————
1. Bell, Marvin. Vertigo: The Living Dead Man Poems. Copper Canyon Press, 2011.
2. Lewis, Sinclair. It Can't Happen Here. Signet, Reprint edition, 2014.
——————————————
Watch Nathan perform "American Gun," one of the tracks on Red, White and American Blues, in Pembroke Dock, Wales, during his 2018 "Love is Greater Than Fear" tour.