When I heard earlier today that Allen Toussaint had died at 77 while on tour in Spain, a flood of great New Orleans funk rushed into my head. So I figured I'd do what many of my colleagues have done and make a playlist. But mine is longer than the Top Tens I've seen online. It includes 16 tracks, some of which I haven't seen on the others.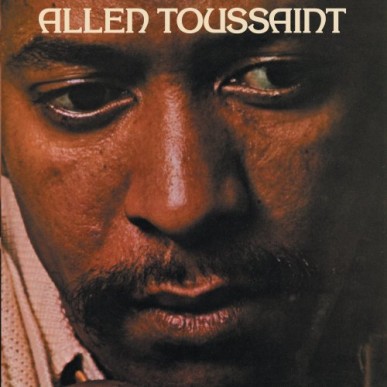 It's a mix of songs Toussaint either produced or wrote, and I've sequenced them into a pretty enjoyable listen, beginning with his own psychedelic-soul rendering of his 1975 song "Southern Nights," which country-pop fans remember from Glen Campbell's 1977 hit version. That's followed by four phenomenal songs Toussaint produced in the '70s: "Lady Marmalade" (LaBelle, 1975), "Look-Ka Py Py" (The Meters, 1970), "Brother John" (The Wild Tchoupitoulas, 1976), and "Life" (Dr. John, 1973).
The rest are enduring tunes Toussaint wrote for others: Irma Thomas' low-key 1963 reading of "Ruler of My Heart," which Otis Redding later refashioned into "Pain in My Heart."; "Mother-In-Law" (Ernie K-Doh, 1961), "Lipstick Traces [on a Cigarette]" (Benny Spellman, 1962), "Working in the Coal Mine" (Lee Dorsey, 1966), "Fortune Teller" (the Rolling Stones, 1966), "A Certain Girl" (the Yardbirds, 1964), "Get Out of My Life Woman" (Solomon Burke, 1968), "Yes We Can Can" (the Pointer Sisters, 1973), "What is Success?" (Bonnie Raitt, 1974), and "On Your Way Down" (Little Feat, 1973). It wraps up with what remains, for me, Toussaint's finest song, done by the man himself: "From a Whisper to a Scream" (1971).
RIP Allen Toussaint. Wherever you are now, there's definitely a bit of Tipitina.