Everybody's a critic. That's what they used to say. These days, it's literally true. We have the Interwebs! We all can be critics. We all can be publicists, too.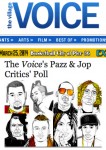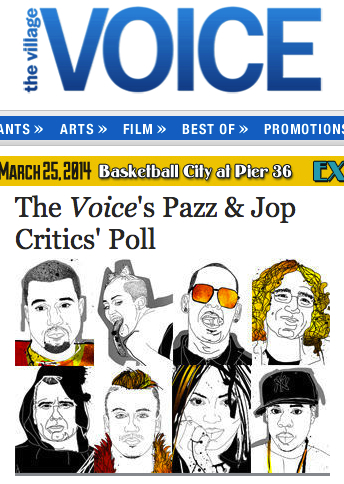 Maybe it's just that I'm getting old, but the latest Village Voice Pazz & Jop poll looks critically deficient. I understand why Chance the Rapper, Vampire Weekend, and maybe the My Bloody Valentine comeback made the Top 10 in the biggest and once-most respected annual music critic's poll, and I've warmed to the Beyonce record (in spite of not always being so fond of her music), just because… well, it's pretty good.
But Kanye's Yeezus is the most overrated album in recent memory, as it sits at No. 1 on nearly every poll in the English-speaking world. Sure, it's interesting musically, and he takes risks on it, but it overreaches, and it is not the mind-blowing burst of creativity that the one-two punch of The College Dropout and Late Registration were, no matter how ambitious and different it sounds. And just because West got people talking by appropriating Nina Simone's version of "Strange Fruit" and other emotionally loaded civil rights imagery for misogynistic and narcissistic songs that whine about the consequences of infidelity and mythologize his sexual conquests doesn't mean that he's pushing the envelope. It doesn't mean that he's putting issues on the table to be discussed. It just means he's an asshole. But we already knew that.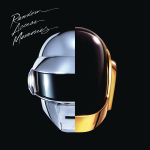 And what of Daft Punk's Random Access Memories? It's tweedle-dee to Kanye's tweedle-dum in most polls. No doubt, it's incredibly catchy ("Get Lucky") and typically adventurous ("Doin' It Right"), but what made us listen was the massive Hype Machine that told us we wanted this album, that we needed it, and that we were expected to love it. We got spoon-fed the excitement, the anticipation, and the nostalgia for '70s disco and soft rock that Daft Punk is selling on this record. And make no mistake about it (after all, it's right there in the title): the appeal of Random Access Memories has everything to do with manipulating your jones for nostalgia — right down to Giorgio Moroder's heart-tugging, ad-like narration at the beginning of "Giorgio by Moroder." That's the stuff of Hollywood — the total opposite of, say, the Orb's mind-blowingly inventive "Little Fluffy Clouds" — not of great music making. It's annoying when critics take the bait, work into the marketing plan, and double as publicists.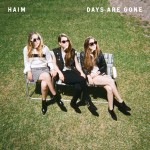 Finally, I don't get Haim. Initially, I was somewhat intrigued by these singing sisters — and then I listened closely to the songs on Days Are Gone. They're totally insubstantial. Little fluffy clouds, if you will. This album has been elevated to the Top 10 Best Albums of 2013 by the largest pool of pop critics in the music business because these three sisters like Phil Collins, Shania Twain and En Vogue, and because their cheesiness is not ironic? I'm sorry, but when did honest cheesiness become a reason to bestow near-universal critical acclaim on a record? That's just cynical.
Here's the thing: I am absolutely certain there were better singer-songwriters, better players, and more adventurous and creative artists releasing new albums in 2013 than much of what's in this year's Pazz & Jop Top 10, and even the Top 20. Like, for several examples, excellent albums came out last year from Bombino, Laura Marling, Valerie June, Torres, Bill Callahan, Boogarins, Jaimeo Brown, Bassekou Kouyate, Eve, Elvis Costello and the Roots, Nick Cave, Ka, Iceage, Milk Carton Kids… I could name many more and you could name some that I missed, but these will do. And they make for a pretty good playlist, too.
What the pool of critics who vote in recent P&Js seem to be missing, in my opinion, is the world of music beyond the U.S. borders, beyond the pop charts, beyond what Pitchfork approves of, and beyond what their own particular peer groups are listening to and Tweeting to each other. I'm sure many in my generation of critics did the same thing when we were in our 20s, but it seems like we embraced and acknowledged a broader spectrum of music, both geographically and generationally. (It's also important to note, however, that P&J has lost more than 200 participants since 2010, and it's likely that many of the critics who participated when print still mattered are no longer involved. There's also more music coming out than ever before, and many more ways for critics of different genres to segregate themselves in the digital era and register their likes and dislikes among likeminded critics.)
I know I'm generalizing about the current pool of P&J critics, and I am aware that some critics have always clung to what's cool and popular and eschewed what isn't.  But the "popular" part didn't seem as oppressively important in earlier Pazz & Jop polls, and that's most likely due to an obsessive need today to be seen and heard on social media. Your message has got to go viral! It's of utmost importance now to have more followers than the next Twitterer, more Facebook friends, and to be seen as cooler and more clever than others on social media. What gets lost in all this is a genuine passion for searching out all kinds of good music, cool or not.
I didn't always agree with Pazz & Jop creator Robert Christgau — about his methodology or some of his opinions — but I think it speaks to his wisdom and influence that earlier P&Js (when he presided over them, from 1971 to 2005!) were superior to current ones, and that's because he really was all about searching out what he saw as great music. And the younger critics in his circle — from Greg Tate to Ann Powers — were inspired by his example. I never thought I would say that, because I sometimes felt Christgau had too much influence. But, well… there you go.
And hell, it could just be that I'm getting old.
I'm gonna leave you with this smokin' video from Valerie June, whose  Pushin' Against A Stone — for what it's worth — is my choice for No 1 album of 2013.