In July of 2018, I had coffee with a guy named Greg Cox — an R&B singer in Charlotte, North Carolina, whose self-released debut LP Etc. had just dropped on my desk at Creative Loafing, the alternative weekly where I served as editor in chief at the time. The album had blown me away, and I wanted to meet the guy who made it. Greg was affable, immediately disarming, the kind of guy who becomes a fast friend. The line between journalist and subject quickly faded, and I was sucked into his refreshingly, if cautiously, optimistic worldview. And his story was compelling. Now, in the three years since this piece ran, Greg has won a Grammy for his work with gospel superstar Kirk Franklin, been nominated for production of another gospel album, and released Etc.'s followup, Milestone, in July 2021. And to think: It all started with a big, fat blunder on national television...
Don't shoot the piano player
By Mark Kemp, Creative Loafing, August 15, 2018
The whole world was watching when the young piano player's fingers stumbled over the ivories like a drunken Babe Ruth doing a field sobriety test.
Greg Cox was just 19, fresh out of eastern North Carolina. A musician since childhood, he'd passed the initial rounds of un-televised auditions for MTV's spin-off of its Making the Band series, the Sean "Diddy" Combs-hosted Making His Band. The next stop: Los Angeles, where Cox and his fellow finalists would hobnob in Stevie Wonder's mansion and face Diddy and musical director Rob Lewis for a series of more daunting auditions.
Now, Cox was up to bat, standing at the keyboard in faded black jeans and a tea-green hoodie over a white T-shirt, ready to hit the big one out of the park.
Lewis threw a curve, instructing Cox to perform a particularly demanding piano exercise.
"Aye … aye," Cox exclaimed as he awkwardly ran his fingers over the keys.
"All right," Lewis said. "Next."
And just like that, it was over.
"I did terribly," Cox remembers with a wince. "And it was on national TV. My friends were watching. My family. Everybody."
Nearly a decade later, Cox has had plenty of time to process his public error. He looks back on it philosophically. "At the end of the day, I made it to that level and it was a great opportunity. I was exposed to a certain weakness I had," he says. "You have to screw up in order to learn." He pauses and laughs. "I didn't see it that way at the time. I was just embarrassed."
Cox, now 28, has no reason to be embarrassed today. Last week, he released his first full-length album, Etc., an extraordinary set of 10 songs all connected by the scratchy sounds of a needle on vinyl. The music is old-school soul and R&B — shades of Marvin Gaye and Barry White — with brush strokes of trap mixed with Cox's big, warm, brassy melodies, gruff vocals and lyrics that reveal a raw vulnerability and nuanced sense of self-awareness.
Over swelling strings and church organ in the New Orleans-style "Bigger Dreams," Cox sings in a gritty, self-deprecating lilt, "Every day's a day to be alive / Sun shining or not / I gotta be with you.." He cuts off the word "you" abruptly in an idiosyncratic vocal tick reminiscent of the great '70s singer-songwriter Randy Newman, before later launching into the song's rousing refrain.
When Cox hears the Newman reference, his jaw drops — literally. "I can't believe you just mentioned Randy Newman! I want to hug you right now," he exclaims. "I love Randy Newman. You have no idea how that makes me feel."
It's early on a Saturday, and Cox is sitting at a table inside Amelie's French Bakery in NoDa, in red training pants and a black tee emblazoned with the words "New Phone Who Dis?" — the title of a song by his friend, Charlotte R&B singer Cyanca. "Randy's last album Dark Matter — I studied that," he continues of his Newman obsession. "And his album before that, Harps and Angels — it's amazing."
It all started when Cox was a kid and saw Toy Story, one of the many children's movies that Newman has scored. "I remember feeling warm as a kid watching that movie, how the music made me feel," he says. "Remember the part where Buzz thinks he can fly and he tries to prove it, but then he falls? The way Randy scores that…" Cox begins singing, "'Like a bird in the sky, I believe I can fly. Why, I'd flyyyyyyy.' And then it goes into these dark chords. I learned that song verbatim."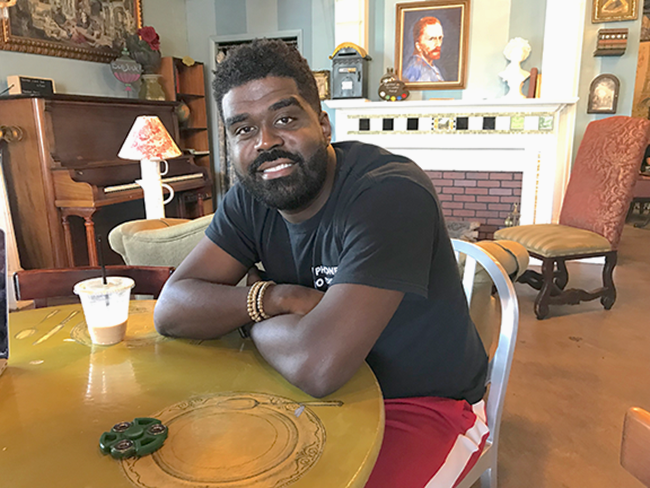 Cox believed he could fly from an early age, but like Buzz in Toy Story, he sometimes stumbled. He was born in Wilson and was just 4 years old when his mother and father divorced. He spent his early childhood with his mom, always on the move.
"She just wanted a better life for us, and she didn't wait long if it wasn't happening," Cox remembers. "If it wasn't happening in this neighborhood, she'd move somewhere else. We lived in Wilson and Bailey, we lived in Columbus, Georgia — a lot of different places. And through that, I was immersed in lots of very different environments."
By middle school Cox decided he wanted to live with his father, the illustrious Southern gospel singer, songwriter and producer Johnavan 'Bo Peep' Sauls. "I told my mother I was interested in music and wanted to be with my dad," Cox says. She agreed to let him move on. "My dad had that old quartet sound — that driving R&B-soul sound," Cox says, "and I kind of gravitated to that."
One thing Cox didn't gravitate to was the hip-hop that many of his peers loved. "That never came naturally to me," he says. "I studied Marvin Gaye and Barry White — Barry White is a huge influence on what I do."
Cox learned his keyboard chops hanging out with his dad and would rehearse with a group of musician friends that called themselves The Jungle. "My father was traveling the country, and I got involved with his music and his church and would go on the road with him sometimes," Cox remembers. "I was learning how to play and developing as a musician with this group of guys. We were like a fraternity."
In 2008 he heard MTV was holding auditions for its Making the Band spinoff series Making His Band, in which the winners would back Diddy on a forthcoming album and tour. "I wasn't really expecting to make it that far," Cox says. "But I made it through the first round and then the next round and the next round."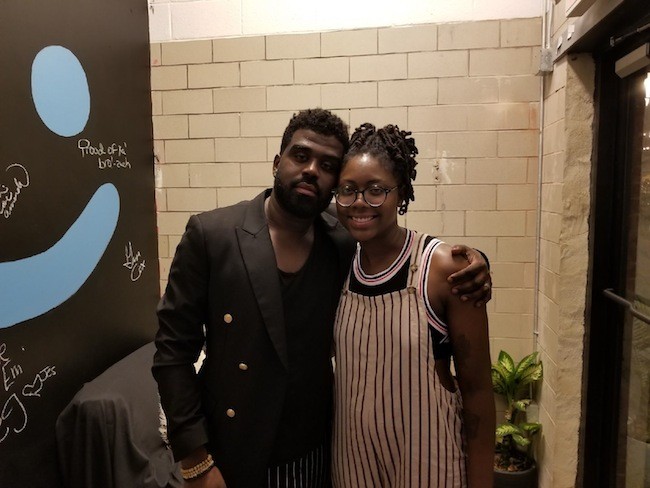 It was all very intimidating for a North Carolina kid in his late teens — flying out to L.A., spending time in Stevie Wonder's mansion. But once auditions started, things got real.
"We're hanging out and they come in and tell us the next challenge will be something different — and it was classical," Cox remembers. "They give us like 30 different Hanon exercises, in every key, which is 30 times 12. You do the math."
Hanon exercises are sets of scales and arpeggios that 19th-century French composer Charles-Louis Hanon designed to drill pianists in precision, agility, speed, strength and flexibility. The contestants on Making His Band were expected to perform whatever Hanon exercise Lewis called out to them. Cox was thrown off by the call he got. "It was a scale that I didn't really know," he says, "and I was eliminated."
He returned home, broken but not defeated. "So I'm back in Wilson, trying to figure things out," Cox remembers. He reconnected with an old girlfriend, Jasmine, and eventually moved to Raleigh, where he met his current best friend and musical soul mate, K.J. Scriven. "I was playing at a church in Raleigh, and we met, and that was like a turning point in my life," Cox says. "He's an amazing writer and producer, and I have computer skills, so we just kind of meshed together."
In 2012, Cox released his first EP, The Last Start, but the sound is very different from his new LP. The songs are good, but not great. "I don't really like to talk about that album," Cox says, and laughs. "I was really angry and confused at the time, and not knowing what my next steps would be. I just had a lot of anger to get out of me and I got it out." He smiles. "And now I'm not angry anymore."
Scriven eventually decided to relocate to Charlotte. "He said, 'Hey, I'm thinking of moving,' and I was like, 'OK, either this is about to be a divorce or I'm moving to Charlotte, too,'" Cox says. He convinced Jasmine to come along with him by proposing to her.
"To be honest, I gave her an ultimatum," he says, furrowing his brow and glancing down at his hands. "That was awful. I shouldn't have done that. I basically said to her, 'Either you're coming to Charlotte with me, or…'" He shakes his head. "It was just extremely mean." His face lights up again: "Maybe this is my opportunity to make a public apology to her."
Despite the awkward way he chose to lure Jasmine to the Queen City, she said yes, Cox says, "because she loves me. So, we got married and started a family." The couple's daughter Marley was born in 2014; son Lincoln came two years later.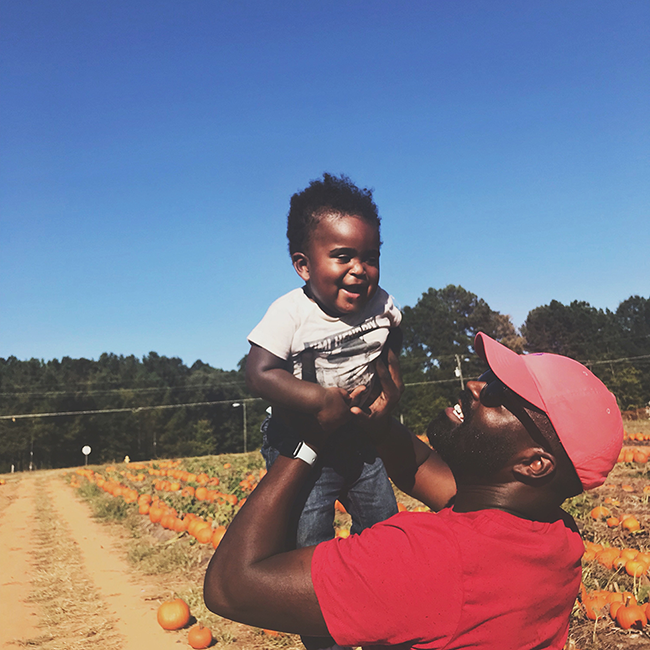 In Charlotte, Cox began to search for his authentic musical voice. It didn't come fast, but by 2016 Cox had found his flow as a singer and songwriter; the following year, his musical style gelled. "What happened is, I got plugged into a community of thinkers and philosophers here," Cox says. "I wanted to figure out how to make my music say something and actually mean something. Part of my writer's block, I think, had been that I just wasn't ready to be honest about what was going on with me. Once I got honest, it all came together."
Etc. is not a concept album, per se, but each song relates to the next in a way that documents Cox's journey to something that looks … well, a little bit like enlightenment. The idea for "Bigger Dreams," which features Charlotte singer Blanche J. on guest vocals, came from something Cox's pastor said.
"He said, 'If your dreams only include you, then you need bigger dreams,' and I loved that," Cox says. "In other words, if your dreams only involve you in the driver's seat of a two-seater coupe, and you got the big house and you got plenty of money in the bank and you got all this stuff — if that's what your dream is, then your dream is way too small." He shakes his head. "I was like, 'Oh my god, that's me.' I had always thought, 'Just give me a few million dollars and a nice big house and a red Ferrari, and I'm good.'"
He laughs. "I got two kids and a wife — what is a red Ferrari going to do for me? Why is that my dream? Why is that in my head? Who sold that idea to me? So, I said to myself, 'I need to go back to sleep and have bigger dreams.' And that's why I say in the song, 'This red two-seater can't fit us all.'"
From "Bigger Dreams," Etc. segues into the more chaotic-sounding "Everythang," a mix of old-school soul and modern production techniques like Auto-Tune that finds Cox singing of breaking through layers of artifice to reach a new level of authenticity. "If I know me and you know you, then there's nothing in the world that we can't do," he sings. "And if you know you and I know me, then there's nothing in the world that we can't be."
"Before this album," Cox says, "I was afraid to be honest, so in that song I just decided I'm going give you everything I got. Because honesty begets honesty — if you're honest and you're vulnerable, then other people are going to be honest and vulnerable, too. Or at least you hope so."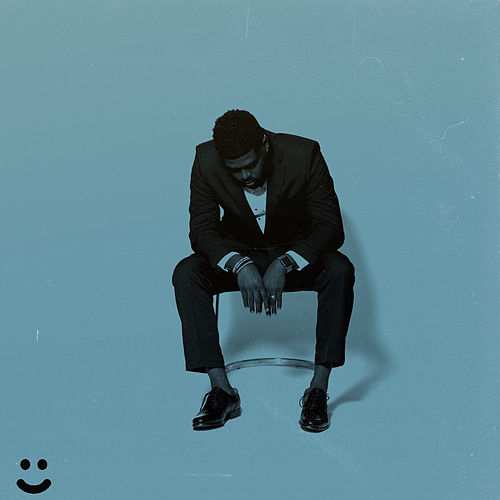 Cox's vocals don't appear at all in "I Am," a track in which a female voice intones a list of affirmations reminiscent of Radiohead's "Fitter, Happier," from its classic album OK Computer. The difference is that the affirmations on Etc. are spoken by a human voice, not a computer.
"I am successful, I am happy, I am healthy, I am ambitious, I am driven, I am blessed," Camille Wilder says, very calmly, over scratchy-vinyl effects that give way to warm piano and organ. Cox had found Wilder through her Facebook Live sessions. "Camille had done these things where she would just come on and say these affirmations in a sort of meditative way, and I listened to her a couple of times, and it shifted my whole day," Cox says. "I contacted her and said, 'Hey, could you record yourself doing that for me? Because I would love for everybody to experience what I just experienced.'"
The track offers only momentary levity, as it is followed by "Play Outside," which includes a sample from Jesse Williams' 2016 BET speech in which the actor said, "Yesterday would have been young Tamir Rice's 14th birthday. So, I don't want to hear any more about how far we've come when paid public servants can pull a drive-by on a 12-year-old playing alone in a park in broad daylight, killing him on television and then going home to make a sandwich." The sample is followed by Cox's gruff, slightly distorted voice singing, "Baby it ain't safe to play outside, baby it ain't safe to play outside."
"Do you remember how it felt in 2016 when all these videos were coming out and Black Lives Matter was happening?" Cox asks. "The one incident that stood out for me among all the others was Tamir Rice. He was just a kid playing outside. I have kids. I can't imagine that happening to one of my kids. I remember thinking, 'Are we at a point in America where we can't even let our kids play outside anymore?' So, for that song, I'm sort of taking from Randy Newman again, overexaggerating the words and repeating them."
With its mix of songs that are both intensely political and deeply personal, Cox has attempted to recreate the heart and soul of past classics ranging from Marvin Gaye's What's Going On? to Stevie Wonder's Innervisions, but for the current millennium. Other tracks include "Three Words," about the necessity of saying the words "I love you" out loud in a relationship; "Momma's House," a look back at the strength of a relationship that begins in the safety of a mother's home; and closing track "Stay," a gentle, nostalgic, almost country-ish song, with crisp acoustic guitar and effects that almost mimic the sound of a pedal steel.
"Your best days were in high school. / You were homecoming queen," Cox sings in "Stay," over effects that recreate the wooziness of late-night, stream-of-consciousness thoughts. "Now it's 2 o'clock in the morning and I'm laying in the shadows of your phone."
The track is about a rough patch in Cox's marriage that he says foreshadows the topic of his next album. "You know those times in a relationship when you're not communicating?" he asks. "My wife and I had some of those. We would be in bed and she would be on her cell phone and the only thing you could see was the reflection of the light coming from her phone."
As with the aforementioned Marvin Gaye and Stevie Wonder albums, Cox's mix of the personal with the political on Etc. also incorporates the spiritual. Cox is deeply spiritual. But this son of a famous gospel singer has his own set of beliefs, and his songs are hardly the kind that bang you over the head with references to Scripture.
"I'd always been agnostic, so stepping into the faith is very new for me," Cox says. "For me, it's more of a lifestyle; it's not a musical style.
"I do R&B and soul music," he continues, "and in the Christian church, that sort of thing is still sometimes kind of a rub. It's always been like, 'You've got to choose — are you gonna do gospel or are you gonna do R&B? It was the same thing for Sam Cooke and Aretha and Al Green, and it still happens. But I think that mindset is dissolving. I think it's going away."
Even his pastor loves Cox's music. "He's amazing. He's extremely supportive," Cox says, and laughs. "He even retweets it."
Listen to Etc.