On April 9, 1976, one day before my 16th birthday, Phil Ochs died by suicide. I would later read about it in Rolling Stone, but at the time, I had never heard a note of his music. When I learned more about him, I searched for and found a book of protest songs in my school library and taught myself how to play one his most famous tunes, "Draft Dodger Rag." I still had not heard a note of his music. And then one day, at the home of a friend, Richard Johnson, who'd turned me on to the power of punk rock, I saw the Phil Ochs compilation Chords of Fame leaning against a bunch of other records. I was exhilarated. Richard loaned me the record, and I immediately became obsessed with Ochs' relentless pursuit of justice in his music. Fast-forward 20 years: As the music editor of Rolling Stone, I was asked to pen liner notes for a new Phil Ochs retrospective, the 3-CD box set Farewells & Fantasies. The project won me and three other contributors — Ben Edmonds, Michael Ventura, and Ochs' daughter, Meegan Lee Ochs — a Grammy nomination. But Ochs himself was never nominated for a Grammy. That seemed very wrong to me. Today, with a madman in the White House and an entire "news" network, Fox, designed by right-wing extremists to brainwash Americans, we need Ochs more than ever. We need someone who will speak truth not only to power, but also to the people. I wrote the piece below for Texas Music magazine just after George W. Bush's reign of terror. Another friend named Richard — editor Richard Skanse — asked me to write about Ochs for a section called "Pioneers." Ochs truly was a pioneer — of the kind of music that most artists are afraid to make.
Pioneers: Phil Ochs
Mark Kemp, Texas Music, Spring 2009
WHEN CONVERSATION turns to the great lyricists of the '60s and '70s, Bob Dylan's name invariably comes first. Then maybe John Lennon, Neil Young, Bob Marley, Joni Mitchell, Marvin Gaye. A name rarely mentioned in the Top 10 – or even the Top 50 – is Phil Ochs, who may well be the most important of them all. His steadfast fearlessness in the face of pressure from both government thugs and the music industry sparked some of the most button-pushing songs of the civil rights and Vietnam War era: 'Draft Dodger Rag,' 'I Ain't Marching Anymore,' 'Power and the Glory,' 'Here's to the State of Mississippi.'
"Phil Ochs was like Lenny Bruce – he just totally uncensored himself," says Lubbock songwriter Butch Hancock, whose 2006 disc War and Peace is an album-long set of hard-hitting, Ochs-style songs critical of the Bush Administration and Iraq War. "We were all affected by him. He wrote the songs nobody else would. Dylan came close, but he did more artistically inclined stuff. Phil's songs were just so direct and honest."
Although mostly thought of as an urban folksinger from the Greenwich Village scene, Ochs was actually born in El Paso and raised in rural upstate New York and Ohio. While studying journalism at Ohio State University in the late '50s, he came into contact with the Depression-era music of Woody Guthrie and began writing and performing his own songs as a member of the Singing Socialists. By the early '60s Ochs was recording some of the period's most pioneering protest music.
What elevates Ochs' songs above such well-known marching anthems as 'We Shall Overcome' and 'If I Had a Hammer' was his tenderness, compassion and storyteller's sense of detail. Instead of just hammering out freedom and justice, the real-life characters of Ochs' songs like 'Lou Marsh,' 'The Ballad of William Worthy,' 'Too Many Martyrs' and 'In the Heat of the Summer' fought, sweat and bled in the trenches of small neighborhoods from New York to Cuba to nameless cities across the South. Ochs was more than just a proselytizer – he was a reporter and commentator with a guitar.
"Ochs proved, like no one else has perhaps since Woody Guthrie, that you can write songs about things in the newspapers, name politicians by name, and weave music through it" with all the emotional and musical resonance of a Dylan or Beatles, says Nathan Berg, a professor in the School of Economic, Political, and Policy Sciences at the University of Texas in Dallas.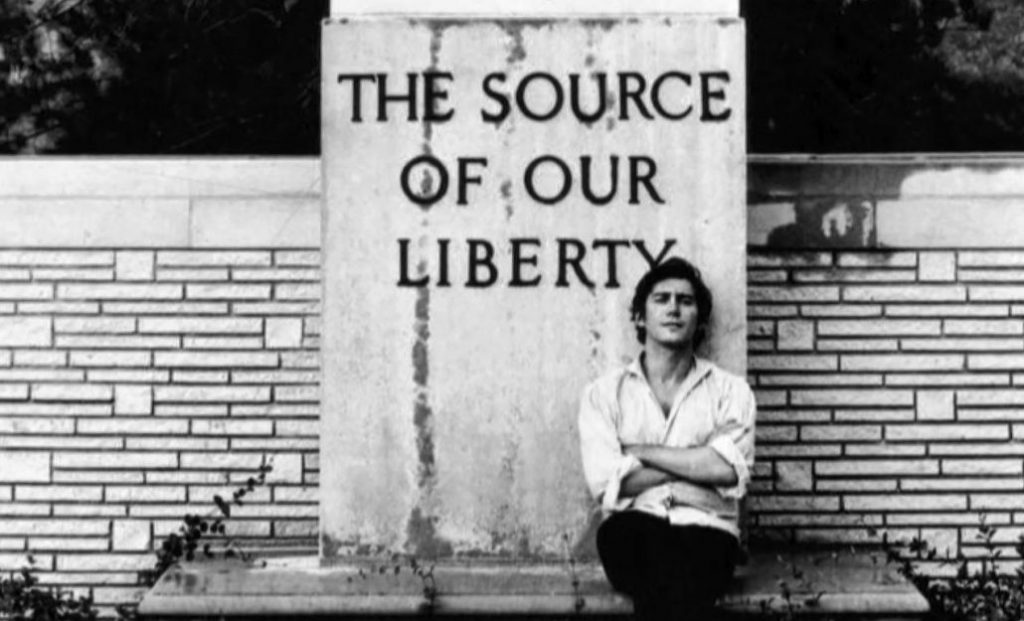 Ochs' critics complained that his directness compromised his music, that real art comes in the metaphors of Dylan's 'Chimes of Freedom' or the surrealistic literary wordplay of 'Desolation Row.' Even Dylan, whom Ochs admired, once cruelly turned the "singing reporter" tag against Ochs, telling him that he wasn't a folksinger, he was "just a journalist."
Says Hancock, "When you write political songs, it's dangerous to cross the line from artistic and poetic to just directly saying what you need to say. You get that unanswerable question: what is art? Well, some might say that being able to write so directly is art."
Berg agrees: "Vagueness and ambiguity can be wonderful ingredients in poetry, art and language, but so can specificity – and Ochs nailed it with emotional and musical depth like few others ever have."*
I Ain't Marching Anymore
PHILIP DAVID OCHS was born on December 19, 1940. His parents had been living on a military base in Columbus, New Mexico, where his father served as a medic. But Columbus didn't have the medical care his mother desired, so when she became pregnant, she moved to the nearest town that did: El Paso. After he was born, the family kept moving, to other cities across the Southwest; back to the East Coast, where Ochs' paternal family lives; then on to Ohio. Living on the move left Ochs alone for much of his childhood, and he found comfort in the movies of John Wayne and James Dean.
By his teens it appeared that Ochs, like his father, was headed for a military life. When he turned 16 his mother sent him to the Staunton Military Academy in Virginia's Shenandoah Valley. While there, he developed a love of country music: Ernest Tubb, Webb Pierce, Lefty Frizzell and Faron Young, whose warm, melancholic croon on songs like Willie Nelson's 'Hello Walls' Ochs would later mimic in his own music. He also fell for the rock & roll of Elvis, the Everly Brothers and Buddy Holly.
In 1958 Ochs transferred to Ohio State, where he met a radical student activist named Jim Glover, whose father was a Socialist. Glover introduced Ochs to the songs of Guthrie, Pete Seeger and the Weavers. Having already developed an interest in politics around the time of the McCarthy hearings and Fidel Castro's rise in Cuba, Ochs formed the Singing Socialists with Glover and helped organize campus demonstrations against Ohio State's mandatory ROTC training. Ochs also wrote reviews and commentaries for the campus newspaper.
Two months before graduation, he quit school and moved to New York City, with dreams of becoming a Leftist folk-singing superstar. One of Ochs' biggest psychic dilemmas was reconciling his political ideals with his desire for fame. A few years later, in the liner notes of his second album, he would write, "My vanity flutters as I hear again the cheers of audiences of thousands applauding an entertainer, or perhaps applauding the slim hope that all is not phony. And I force myself to wonder that perhaps I am as phony as the world I criticize and that I am the greatest fool of all."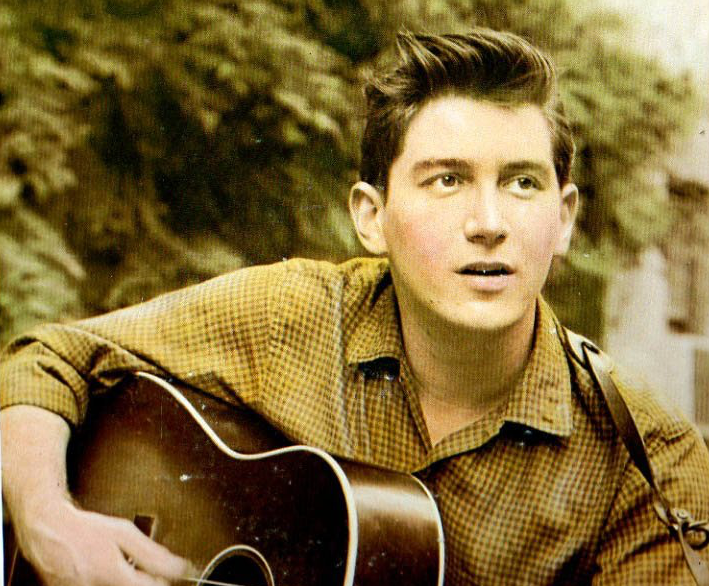 In New York Ochs performed regularly at folk-music hot spots like the Bitter End and Gerde's Folk City, and soon began recording songs like 'What Are You Fighting For?' and 'There But For Futune' (later famously covered by Joan Baez) for the topical songwriting fanzine Broadside. In 1964 he released his Elektra Records debut, All the News That's Fit to Sing, followed the next year by I Ain't Marching Anymore. The album's title song and 'Draft Dodger Rag' became college campus anthems. In the same liner notes, Ochs wrote, "The fact that you won't be hearing ['I Ain't Marching Anymore'] over the radio is more than enough justification for the writing of it."
"I give Phil Ochs all the props in the world for committing career suicide," says Michelle Shocked, the Dallas-born singer/songwriter who had a promising major-label career in the late '80s as a politically active folksinger with a punk attitude, but also tended to write liner notes that baffled critics and fans. "I've done it myself." [Update: Shocked would put the nail in the coffin of her career four years later, but not in a good way, when she went on a bizarre homophobic rant during a performance in San Francisco, truly shocking her many LGBTQ+ fans.] After two albums of mostly folk music, Shocked whiplashed into jump blues, swing, gospel and rock. Now a sort of Christian Socialist, she's still active, musically and politically – her latest, Soul of My Soul, includes a song that addresses her fellow "ugly Americans" – but she's no longer on a major label. Early on, Shocked told a journalist, "My long-term goal is to subvert the system."
"I've been hugely inspired by the no-guts, no-glory kind of approach Ochs took," says Shocked. "To me, it's worth it to be obscure, to be irrelevant, to be forgotten. Because it's better to have influence on people's thinking than on their musical style. You don't hear people say, 'Oh, this singer is the 'new Ochs.' It's always the 'new Dylan.' Ochs' influence runs deeper."
In fact, his influence extends well beyond music. Says Hancock, "Phil told us that it's not enough to just point out this stuff in our society. What I admired about him is that he also got out there on the front lines, running the protests, making all those meetings and stuff. He was an activist."
To Berg, there's no separating music and activism – by their very nature, they intersect. "Ochs pulled off that intersection in very specific ways, performing at the 1968 Democratic National Convention in Chicago, at campus rallies and social causes," he says. "My position is that music is a social form. It cannot be about nothing at all. There is no perfectly neutral music. There is no music that is abstract from society. When an illegal war is raging and the economy is being decimated by dishonesty, and you choose to sing boy-loves-girl songs, well, it's a choice."*
Outside of a Small Circle of Friends
NOT MANY MUSICIANS have chosen to follow Ochs' difficult path. Only a few mainstream acts – Public Enemy, Rage Against the Machine, Steve Earle, the Dixie Chicks and often Neil Young and Bruce Springsteen – have been willing to put their major-label careers on the line for the sake of their political convictions. Fiercely independent acts such as Shocked, Hancock, the punk bands Minutemen and Fugazi, and post-punk folkie Ani DiFranco are more likely to incorporate politics and social issues into their music. As Shocked quips, "Two roads diverged in a yellow wood, and I foraged, and that has made all the diffidence."
One of mainstream music's more consistently outspoken rock stars is Pearl Jam's Eddie Vedder, who recently rewrote Ochs' 1965 condemnation of Southern racial injustice, "Here's to the State of Mississippi," as a critique of the Bush Administration. During the Watergate hearings of the early '70s, Ochs himself had retooled the song as "Here's to the State of Richard Nixon." Each version rings with the same hard-hitting refrain: "Here's to the land you've torn out the heart of/Mississippi (or Richard Nixon, or George Bush), find yourself another country to be part of."
Inspired by Ochs' musical conviction, even Berg has formed an indie-folk band. When he's not teaching at UT-Dallas or writing about behavioral economics for academic journals, he plays with the Halliburton(s), whose songs – published under the name Corporate Sleaze – include such Bush-whackers as 'Texas Son' and 'Lick Bush.' In the spiky 'Band with a Message,' the Halliburton(s) take on the hypocrisy of musicians you might assume they'd agree with – like U2's Bono.
Ochs did the same thing in 'Love Me, I'm a Liberal,' his sarcastic kiss-off to moneybag progressives that includes lines like, "I vote for the Democratic party/They want the U.N. to be strong… I'll send all the money you ask for/But don't ask me to come on along."
When Hancock was putting together War and Peace, he initially thought he'd include only two or three political songs. "And then I thought, just two or three – what am I saying? A lot needs to be said now about what's going on. So maybe that's when I thought about what Phil Ochs would do. It kind of released me into thinking, yeah, let me just go the whole nine yards on this thing, do an entire album of songs like that."*
No More Songs
AFTER RALLYING college students and activists in the mid-'60s, Ochs' in-your-face style of protest music eventually fell out of favor. His albums from the later '60s incorporate lush, chamber-folk arrangements and experimental flourishes, though the lyrics to such extended compositions as 'Flower Lady' and 'Crucifixion,' from 1967's Pleasures of the Harbor, and "When in Rome," from 1968's Tape from California, were just as topical as ever. After the police beatings of demonstrators during the riots at the 1968 Democratic National Convention, however, Ochs turned inward, and began blending the political with the personal on 1969's Rehearsals for Retirement and 1970's intentionally ironic Greatest Hits.
As the early '70s wore on, Ochs hit a writer's block brought on by his manic depression and alcoholism. He'd never become the cross between Che Guevara and Elvis Presley that he once said it would take to make Americans look at the immorality of their leaders. On April 9, 1976, a severely depressed Ochs hanged himself at his sister's home in New York City. The ailing '60s protest movement died alongside him. The music industry moved on to the carefree frivolity of disco.
Berg doesn't have any illusions that the industry has changed much since then. The only thing that might bring about a new demand for Ochs-style musical activism would be if the current global economic crisis leads to larger-scale unemployment and poverty – the kind of Depression that fueled Woody Guthrie's music.
"What we see on the Top 40 music scene today does not reflect the America in Ochs' vision," Berg says. "He was singular in his sustained commitment to writing specifically about the events of the world, while articulating it with a steady evocation of hope that social changes could make ordinary people's lives better."
© Mark Kemp, 2009
Listen to my favorite Phil Ochs albums — every single one of them.