My friend and colleague Gina Arnold, a top veteran music critic who wrote for me when I was editor of Option magazine in the 1990s, posted this on her Facebook page yesterday:
Does it not say everything you need to know about the state of music, music criticism, rock festivals, newspapers, and pop culture in general that the Chronicle sent its WINE CRITIC to cover Outside Lands? (And that it was probably the best choice.)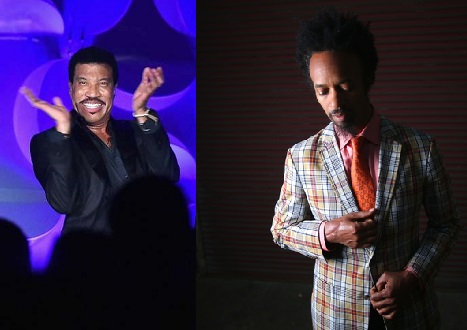 It's accepted wisdom today that most pop music fans do not have the money, the digital storage space, or the patience to wait years as their favorite artists age to maturity. Consumers expect albums to be ready, or at least enjoyable, immediately after they buy them.

That's a marked departure from the old days, when it might never have occurred to our music-loving forebears to pull the cork on, say, a decent power-pop album like Big Star's #1 Record before it was 12 or 15 years old. As a result, many producers around the world have altered their methods in an effort to make artists more accessible when young.

That's not to say you can't still find young acts that will give you a puckering mouthful of astringent aural tannins. Plenty are still out there, like Fantastic Negrito, from the rich, rolling musical hills of Oakland, California. But even though many music connoisseurs say that acts like Fantastic Negrito are more approachable these days, I don't enjoy them young. If you have the money, the digital storage space, and the patience, many acts from all over the world — from Lionel Richie to Radiohead — will still benefit greatly from prolonged aging.

Nonetheless, most people today don't want to take the trouble themselves, and while some venues will bear the burden of aging musical acts, they usually charge forbidding prices for their efforts.
(With good-humored thanks to the Chronicle's Esther Mobley, The New York Times' Eric Asimov, and Fair Use.)